Spring Has Sprung at Evolve
Spring has sprung at Evolve Companies, and we couldn't be more excited to roll up our sleeves and bring our indoor gardens to life. We love how easy houseplants can be to take care of in your apartment, even if your thumb isn't as green as you'd like it to be! With the time that most of us have on our hands this spring, now is a great opportunity to get a garden growing. Also, Earth Day is right around the corner on April 22nd—what better way to celebrate?! Check out these 6 houseplants that are perfect for apartment life.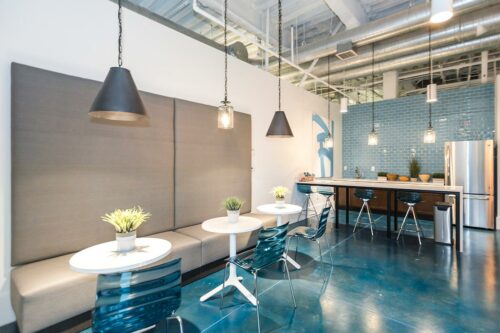 Who would've thought grass could be just as good indoors as it is outdoors? When you live in an apartment, bringing your backyard inside is half the fun. Not to mention, grass plants are super easy to take care of!
We love lemongrass in particular because while it is a grassy plant that looks great in your home, it's also an herb, so it's perfect to use while cooking! Grass plants can create an amazing modern centerpiece on your kitchen table—like this one at 1701 North. Just make sure they've got plenty of sunlight to really bring the space to life!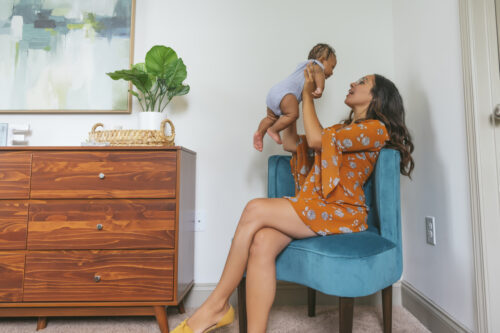 Want to add a pop of color to your space? Peacock plants are the way to go! They (of course) get their name from the peacock's tail—bold, elegant and colorful. Because they're of tropical origins, these plant babies love humidity. Keep their soil moist at all times and place them somewhere in moderate indirect light. Too much sun can actually make the markings on their leaves fade. A little love will keep your peacock plant bright and beautiful for years to come!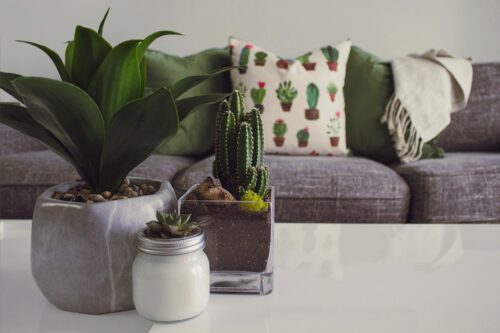 No matter how much you struggle with keeping plants alive, a succulent will rarely ever fail you! Succulents really are a houseplant that's perfect for apartment life. The trick is not to overwater your tiny cactus, and it will be happy for life. Succulents are so fun because there are so many shapes, sizes and colors to choose from. You can plant multiple together in a larger pot to really bring a spark of creativity to your space. Or keep it minimal with a few planted separately in small, simple pots lining a windowsill. Give them plenty of sun and space between watering, and they'll thrive!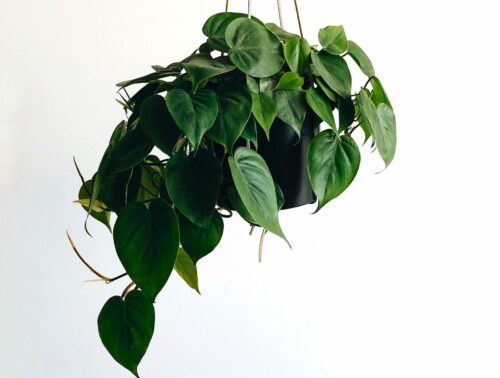 Pothos plants are some of our favorite trailing plants. These are perfect for hanging from the ceiling or placing high on a bookshelf so their vines can sprawl down. One of our favorite things about pothos plants—besides being virtually indestructible—is that they come in so many different colors. From bright, lime green to variegated leaves, you can have so many of these in your home while still keeping it unique! Pothos plants are definitely perfect houseplants for apartment life.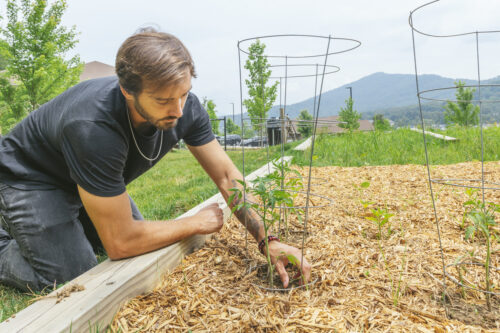 Some Evolve communities like 
Mountain View
 have community gardens that allow resident to grown their own herbs, vegetables, and more!  If you don't have a community garden, you can instead create your very own indoor herb garden inside your apartment home. From basil and thyme to cilantro and parsley, the options are endless. Plus, keeping fresh herbs in your home is the best way to keep things exciting in the kitchen!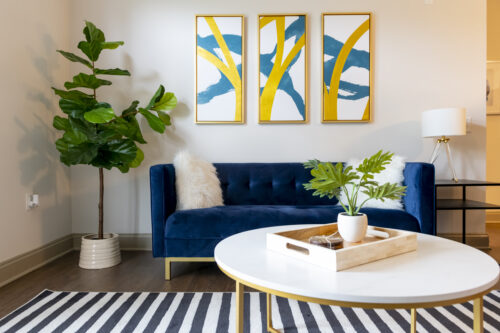 If you really want to make a statement and bring your apartment to life, the fiddle-leaf fig tree is a must-have. These trees are just as much home décor as they are plant-babies. They can add the perfect pop of modern boho to any space. However, fiddle-leaf figs can be a little finicky! They love bright, filtered light and lots of humidity. Make sure the soil is moist, but never soggy. You can even mist your fiddle-leaf to create a little more humidity!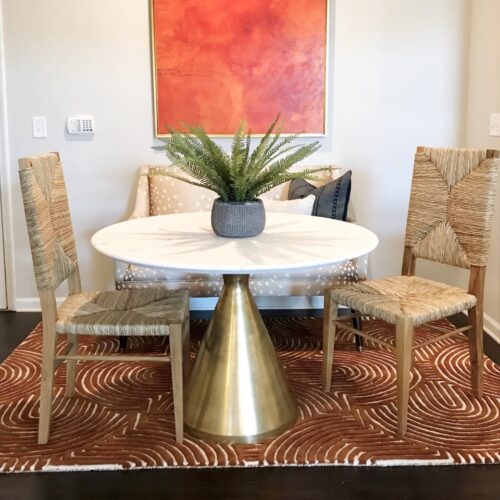 No green thumb? Faux is the way to go! And the only maintenance required is a quick dusting. We asked Emily Bagley Johnson of Level 5 Designs—our incredible design team—what some of her favorites were. Here's what she had to say:
West Elm – Preserved plants at West Elm add so much texture and are sometimes just as good as the real version.

World Market – If you're in need of an inexpensive fiddle leaf fig tree or small plants (i.e. succulents and ferns), World Market has some really great options. They normally have fun pots too! Adding a unique pot helps add personality and interest!

Target – Recently, Target has been introducing more faux foliage into their seasonal selection. They have a really diverse assortment that will fit into everyone's style.

Coastal Succulent – Local favorite. These guys make the most amazing preserved moss installations, bowls, arrangements. They are a little more of an investment piece but well worth every penny! They're local to Wilmington and have done amazing installs throughout Evolve Company's Wilmington office.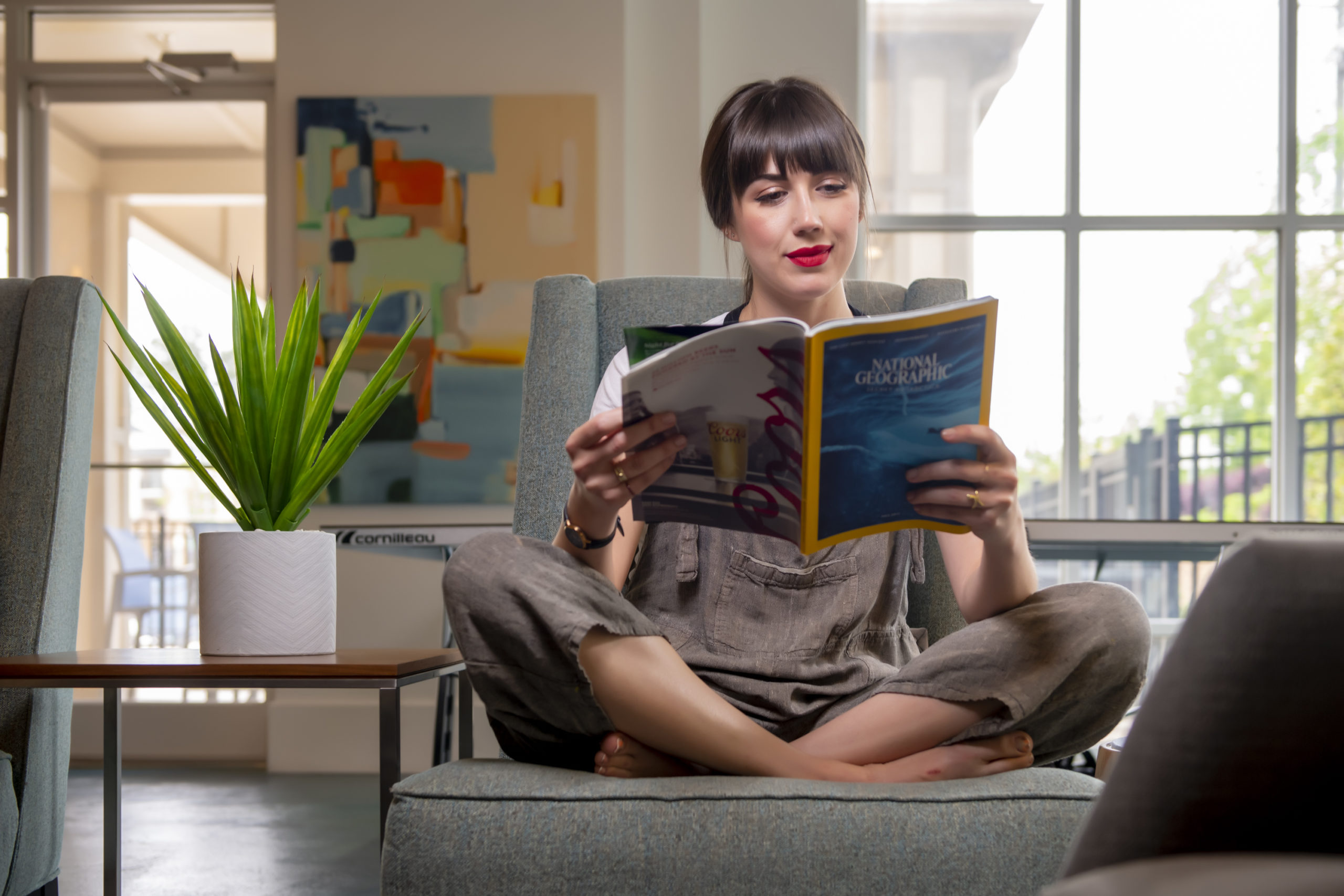 How are you bringing your apartment to life with houseplants this spring?
There's nothing quite like bringing the outdoors in, especially during a time where we'll find ourselves indoors much more often. With Earth Day fast approaching, it's the perfect opportunity to bring your indoor space to life! Celebrate with us by planting something this season.
The Perfect Apartment Houseplants
We would love to see how you're bringing your apartment to life this spring! What are your favorite houseplants? Now that you've checked out these 6 houseplants that are perfect for apartment life, show us what kind of indoor jungle you've created in your home! Be sure to tag us on IG so we can see how you #evolvethewayyoulive.