Ideas for Hosting the Best Friendsgiving Party
Thanksgiving is just around the corner! If you don't live near family, Thanksgiving is the best time to invest more in your apartment or community. At Evolve, we're all about evolving the way we live, play, eat, and drink. What better way to get to know your neighbors than to treat your community like family? Check out these top 6 ideas for hosting the best Friendsgiving party.
Get Festive with Food and Drinks
Any good party always revolves around food—especially at Thanksgiving. Potluck-style is a really fun and easy way for all of your guests to come together and create the best holiday gathering you can imagine. Choose a few dishes to make yourself, and let your guests bring the rest. This is a great time to create text chain or Facebook group so everyone knows what to bring! Remember that hosting the best Friendsgiving party starts with food!
We love this Cauliflower en Croute recipe from Real Simple. If you're looking for an easy and delicious vegetarian-friendly option, this is the way to go. Underneath a crispy, golden brown puff pastry is an entire head of cauliflower for you to dip in vegetarian gravy! It's simple to make, and it can be done ahead of time to make your morning even smoother.
When the holiday season is in full swing, there's nothing like the perfect festive cocktail to warm you up. Grab your favorite fall fruits, brandy, cider, apple whiskey, and sparkling white wine to create Apple Cider Sangria that will keep your guests coming back for more! Check out this recipe from Recipe Girl for the details.
Play Games in Your Apartment or at Your Community
If you want to host the best Friendsgiving party, bring everyone together with festive games and activities! Whether you're hosting Friendsgiving in your apartment or you're getting together with neighbors in the clubhouse of your Evolve community, one of the best ways to bond is to simply let loose!
Cookie Decorating Contest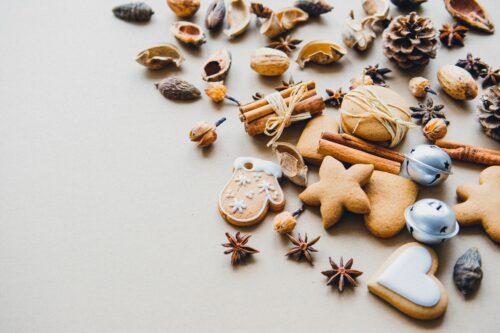 A little friendly competition never hurt anyone! Bake a bunch of cookies before your guests arrive so they're ready to go for the contest. Set up a table with edible goodies like sprinkles and different colored icing, and let your guests get creative. Deem a few friends as judges to choose their favorites when all the cookies are complete!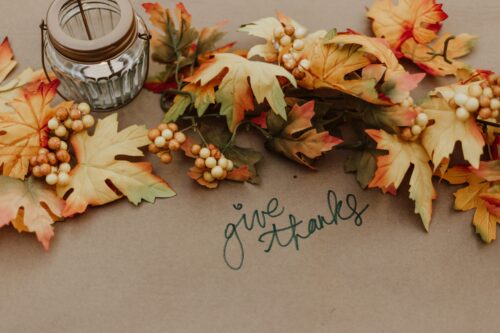 You can find a decent sized chalkboard online that's perfect to use as a Gratitude Board. Have your guests write down something they're grateful for when they arrive. If you can't find a chalkboard, you can use brown paper as a tablecloth and have your guests write on it with permanent markers. Take a photo of the board or paper at the end of the day and send it to each person so they'll always remember what they're thankful for!
FALL in Love with Your Décor
Get into the holiday spirit by falling in love with your cozy autumn décor. One of our favorite ideas for hosting the best Friendsgiving party is to spruce up your décor. It doesn't take much more than bringing hints of nature indoors. From centerpieces to placeholders, there are so many ways you can get creative with your decorations.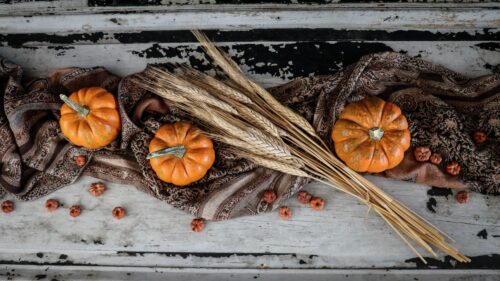 Depending on the theme of your party and decorations, you can really get creative with this centerpiece and make it your own! Start with some fabric from your local craft store to use as the base for your centerpiece. You might add in some fall flowers or wheat—simply laying them across the table looks really great. Add in pinecones, orange and yellow leaves or a few small pumpkins. It's helpful to serve your feast buffet-style in the kitchen.
These Succulent Pumpkin Place Cards by Giggles Galore are the perfect place settings and will bring your guests joy for years to come! Grab one tiny succulent from your local garden store for each guest, as well as one tiny pumpkin to pair with it. You'll want to transfer your succulents into little terra cotta pots, but first outline the widest part of your terra cotta pot on the top of your pumpkin. Use a sharp knife to carve almost to the bottom (but not quite!). Dig out all of the seeds, extend the life of your pumpkins by giving them a bleach bath. Add in some natural moss and place your succulents inside the pumpkins. Top them off with a little extra moss and planter stakes with your guests' names, and you're ready for Friendsgiving!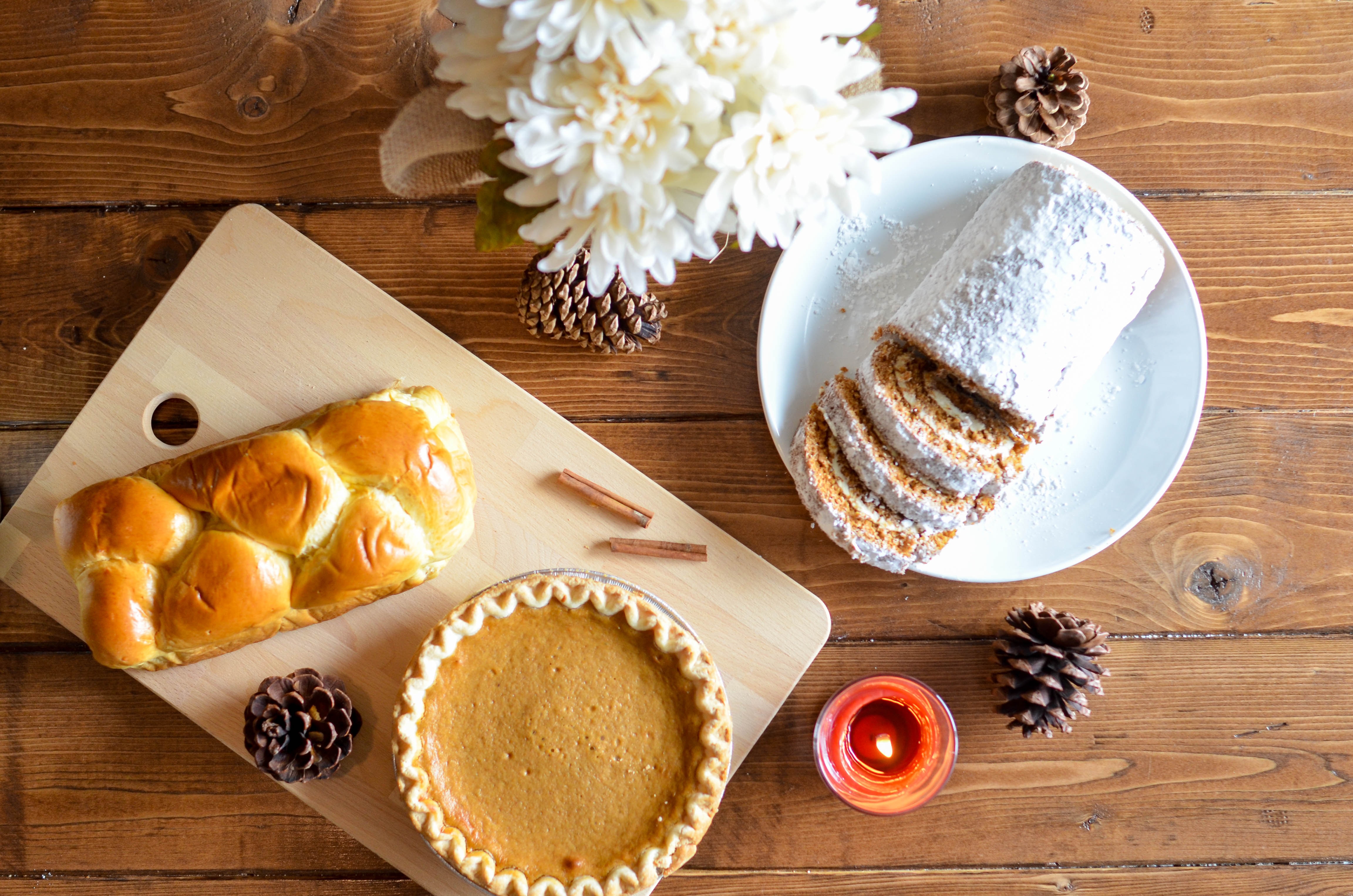 What are you thankful for?
We're thankful for YOU!
Check out the events these Evolve communities have planned to show you how thankful they are for you!
is hosting their 5th Annual Chili Cook Off on November 15th. Do you think your chili is so good it can't be beat? Let your cozy creation speak for itself!
is inviting their residents to Eat, Drink and Be Stuffed with them the Thursday before Thanksgiving! The feast starts at 1pm on November 21st and it's one you won't want to miss!
is hosting a Grab 'n Go Breakfast on November 13th. The only thing better than complimentary coffee is complimentary breakfast! Be sure to stop by the clubhouse to before work or class for the most important meal of the day!
is hosting their own Resident Potluck this season! They'll be providing some of the basics, but are asking that residents bring their own signature dish as well. And even more fun – residents will bring the recipe for their dish so that the Mountain View team can create a Community Cookbook to share with everyone!
Wishing You a Happy Friendsgiving!
Keep these 6 ideas in mind for hosting the best Friendsgiving party. We know your friends and neighbors will love you for it!
If you try out any of these ideas for hosting the best Friendsgiving party, be sure to post pictures to your IG and tag us so that we can see how you're celebrating this season!