5 Valentine's Day Gift Ideas for Your Special Someone
The holiday of love is just around the corner, and that means it's time to start thinking about Valentine's Day gift ideas for your special someone. At Evolve, we're all about asking how you can evolve the way you live, and what better way than by helping your favorite interior design lover make their apartment feel like home?!
Even if you aren't too design savvy yourself, it doesn't mean you won't find the perfect addition for your special someone's secret oasis. The thought behind the gift is what matters most, and with these easy ideas they're sure to be yours this year. Check out these 5 Valentine's Day gift ideas that your partner-in-crime will obsess over.
When your Valentine loves décor almost as much as they love their fur-child, there's an easy answer for what to gift them. People love their pets, and they love them even more when they're up on the wall for everyone to see! Ask local artists how much they would charge for a portrait of their pup (or cat—we can't leave them out!) and go from there. Whether it's realistic or abstract like this piece at Mountain View is up to you.
Do you have a photographer friend? You can also ask them to photograph the pupper and blow it up for a life size print! When your special someone gets their animal in the form of art, you can't go wrong.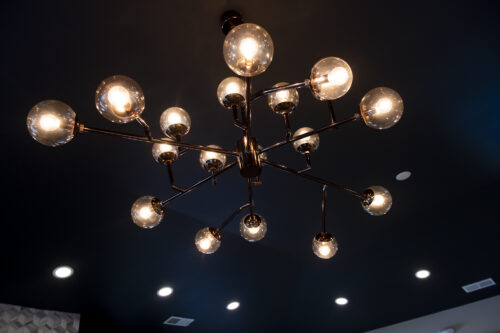 As much as we love funky fixtures at Evolve communities, they can definitely be a less obvious gift choice. But even interior design lovers can overlook the impact that fresh new lighting can create in their apartment. If your Valentine's apartment is super simple or a little on the outdated side, fun and funky fixtures can help spruce things up in a big way. If their community doesn't allow residents to switch up lighting, opt for a unique reading lamp to help keep things cozy.
Is your Valentine a crazy plant man or lady? Houseplants are the perfect way to bring some life into any home. Even if your person doesn't have the biggest green thumb, there are tons of houseplants that are a piece of cake to take care of! Some of our favorites are:
– Snake plants
– Golden pothos
– Prayer plants
– Philodendron
– Money trees
Not only do plants add a whole other layer of dimension to décor, but they're amazing sources of oxygen for your space. These green goodies can help promote a sense of peace and calm, as well as clean the air and assist in breathing! Best gift ever, right?!
I mean really, who doesn't love a good set of throw pillows?! Any interior design lover will be thrilled at the thought of adding more pillows to their apartment. If you've got a good feel for your Valentine's style and what will go great in their home, then you're on the right track. Do they love soft and subtle or bright and funky like these at 811 East Downtown? Look at what they've already got and go from there. The great thing about pillows is that they create the perfect opportunity to mix things up with the seasons without having to completely redecorate. That way, things can stay fresh all year long!
The Perfect Reading Nook Chair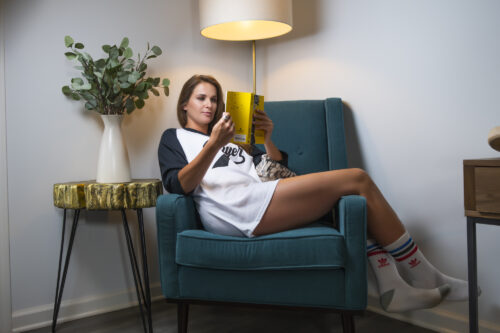 If your special someone loves nothing more than curling up with a blanket and getting cozy with a good book, consider helping them revamp their reading nook. Pop by their favorite furniture store or look online to find the perfect piece. If there's something they've been eyeing, now is your chance to surprise them with exactly what they want. They'll be completely unsuspecting of the perfect reading nook chair!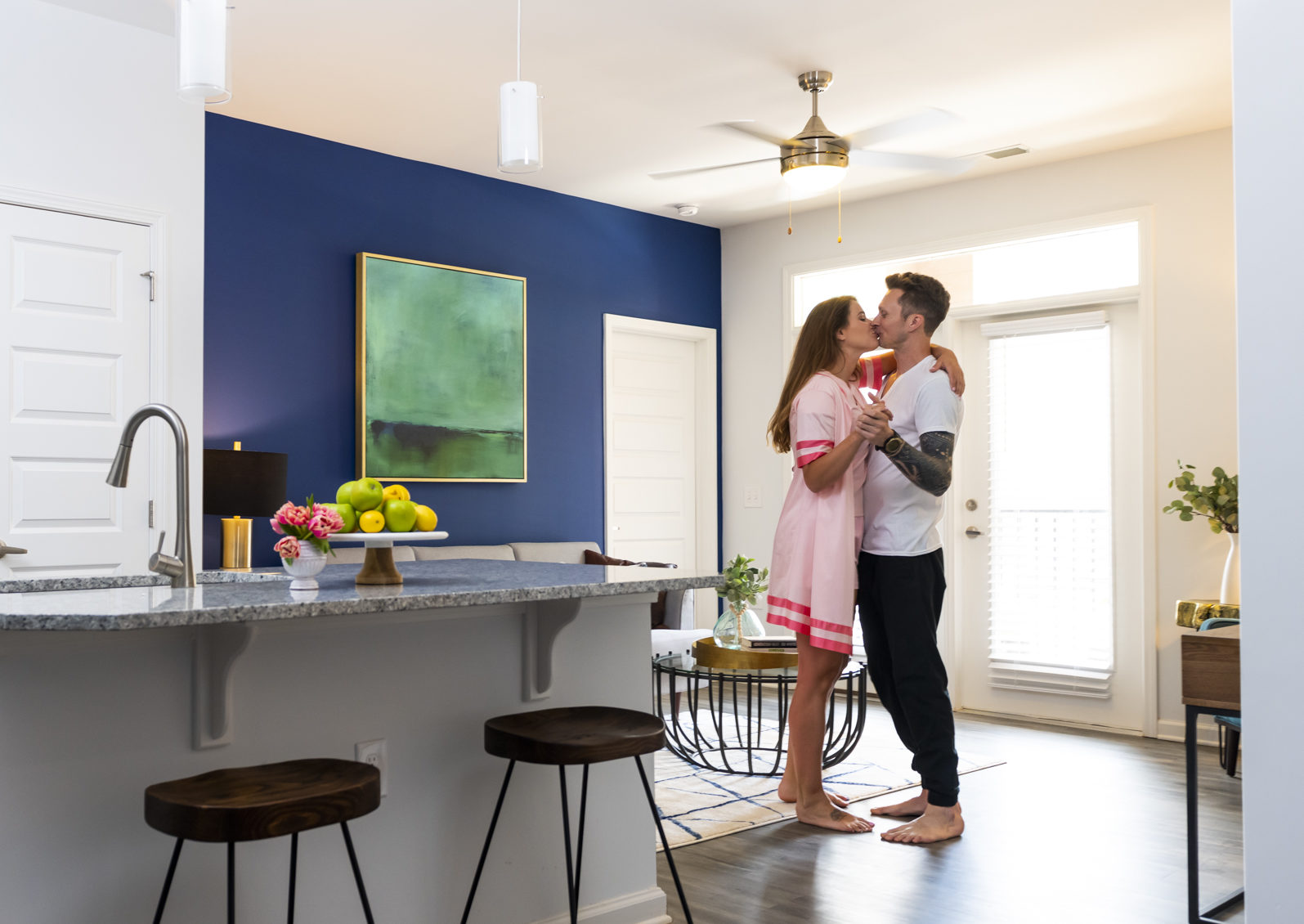 What gift ideas do you have for your favorite interior design lover?
Ultimately, it really is the thought that counts! Celebrate the holiday of love with a meaningful gift that will show your Valentine how much you care.
Want to see how Evolve communities are celebrating? Check it out below!
811 East Downtown
will be your Valentine! DO-NUT worry if you don't have your own – 811 East has got you covered! Swing by their office on February 14th for a sweet treat.
They're also doing an amazing Valentine's Day move-in special, so if you haven't already locked in your space at 811 East, now is your chance! Move in by February 14th and receive $500 off move-in money!
Mountain View
is keeping things sweet this Valentine's Day with a candy buffet. Residents can get a little bit of everything when they fill up a bag of delicious treats! Be sure to stop by for your favorite goodies.
Wishing You All a Happy Valentine's Day!
If you give your special someone any of these Valentine's Day gift ideas, be sure to snap a photo and tag us on IG. We'd love to see how you and your boo are evolving the way you live!