Make Your Apartment Spooktacular with DIY Halloween Decorations
Whether you're dressing up as a ghoulish ghost, a vicious vampire, or a silver sequin disco ball, Halloween is the perfect time to get festive. It's just around the corner and we're ready to see some spooktacular décor at Evolve communities this season! Add a little life (or death) to your apartment this Halloween with super easy and fun DIY decorations. Check out 5 of the ideas we love most!
This is such an easy and fun project to do at home! Choose a bare wreath that works with your style, and grab faux cobwebs or spiderwebs from any craft store to wrap around your base. Add some fake spiders for a little extra spook or simply wander the aisles of your local craft store to find the perfect haunting accessories for your home!
If you're having people over for a Halloween feast, think about what you'll be serving up. Grab some wide mouth mason jars and throw in anything from hot soups to exotic fruits like jackfruit resembling brain tissue for dessert.
Spook up your entire table setting by switching out your current dressing jar or gravy dish for an aged, antique option.
Everyone loves the misty punch effect during Halloween. Luckily, the only scary thing about it is the way it looks – it's super simple to create. Get two large bowls – one slightly smaller than the other so that it fits inside. Using gloves or tongs, carefully place dry ice in the larger bowl. Fill your smaller bowl with your favorite Halloween punch. When you're ready for the fog to flow, pour a little warm water in the larger bowl.
When you don't have a huge front yard to decorate, using your door is the perfect way to show off your skills and your personality! There are so many creative ways to decorate your front door, but we love this KEEP OUT idea. Cut cardboard into planks to mimic wood, and add in any other touches that you'd like – eyeballs peeping through the planks, cobwebs, caution tape, and so much more.
These cheesecloth ghosts are the perfect way to add some fright to your fun! You'll need cheesecloth, glue or liquid starch, and something to mold the cheesecloth over. Depending on the shape you want your ghosts to take on, you can use balloons or water bottles with lightbulbs resting in the top.
Cut your cheesecloth into smaller pieces, unfold it completely and douse it in your glue or liquid starch. Ring it out enough so that it isn't dripping but it's still wet, shape it over your base in layers, and let it sit overnight so that it's completely hardened. If you let your cheesecloth pool at the bottom of your base, it will be able to stand on its own!
Want to Celebrate?
Let the Halloween haunting begin!
Who doesn't love to get festive for Halloween? Keep it low-key, and grab some popcorn and snacks. It's the perfect night to watch scary movies with your friends!
Spice up the spook a little bit with a Halloween party! Now's the time to test out those Specimen Jars and Steaming Swampy Punch!
is gearing up for their Halloween event, A Movie in the Courtyard. What's Halloween without Hocus Pocus?! Popcorn and drinks will be provided, but bring your own lawn chair or blanket to curl up and get cozy with!
is hosting their Halloween party on October 25th.
If you're ready to be spooked, you won't want to miss it! What will you dress up as?!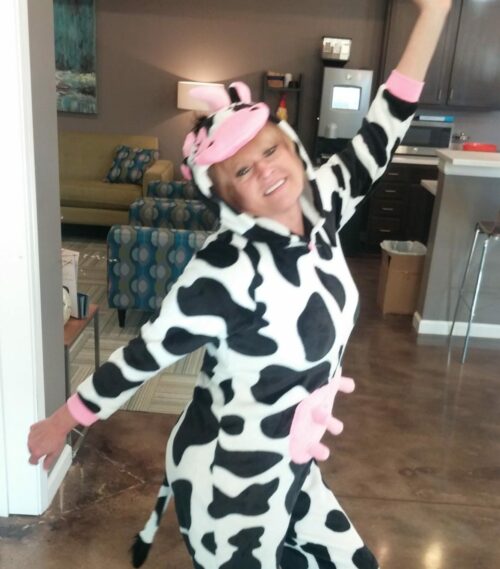 goes all out for Halloween. Don't let their sweet spirits fool you! The fear factor is through the roof, the team is preparing for their Annual Pumpkin Carving Contest and Halloween Party!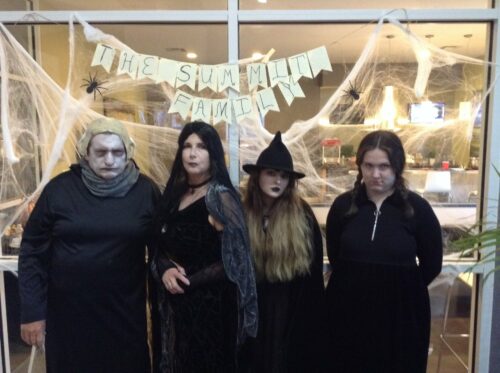 Have a Spooktacular Halloween
Get ready for the spookiest season of all at Evolve communities! From pumpkin carving and scary movie nights to door decorating contests and lots of tricks and treats, you're sure to have the most frightening fun. Check in with your Evolve community to find out how they're celebrating this season!
If you try out any of these DIY Halloween decorations, be sure to post it to your IG and tag us so we can see your spooktacular work!