Ready to celebrate Halloween at home this year?
Halloween might look a little different this year, but that doesn't mean it won't still be a spooktacular time. At Evolve, we know how important it is for our communities to stay safe. Even though trick-or-treating and big parties are off the table for 2020, there are still so many ways to enjoy the holiday at home with a small group of friends. Check out these 5 ways to celebrate Halloween at home this year.
Halloween is the perfect time of year to get creative with cocktails–especially when you're celebrating at home! These Bloody Mary syringes from Delish are some our favorites. Feel free to leave out the vodka for a kid-friendly option!
Ingredients:
2 cups tomato juice
8 oz. vodka
2 tbsp. Worcestershire sauce
1 tbsp. horseradish
2 tsp. hot sauce
Juice of ½ a lemon
Freshly ground black pepper
Directions:
In a large bowl, combine the tomato juice, vodka, Worcestershire, horseradish, hot sauce, lemon juice, and pepper. Whisk to combine. Fill your food-safe syringes with mixture and chill. Serve cold for all your vampire friends!
Make your own
Jack-o'-lanterns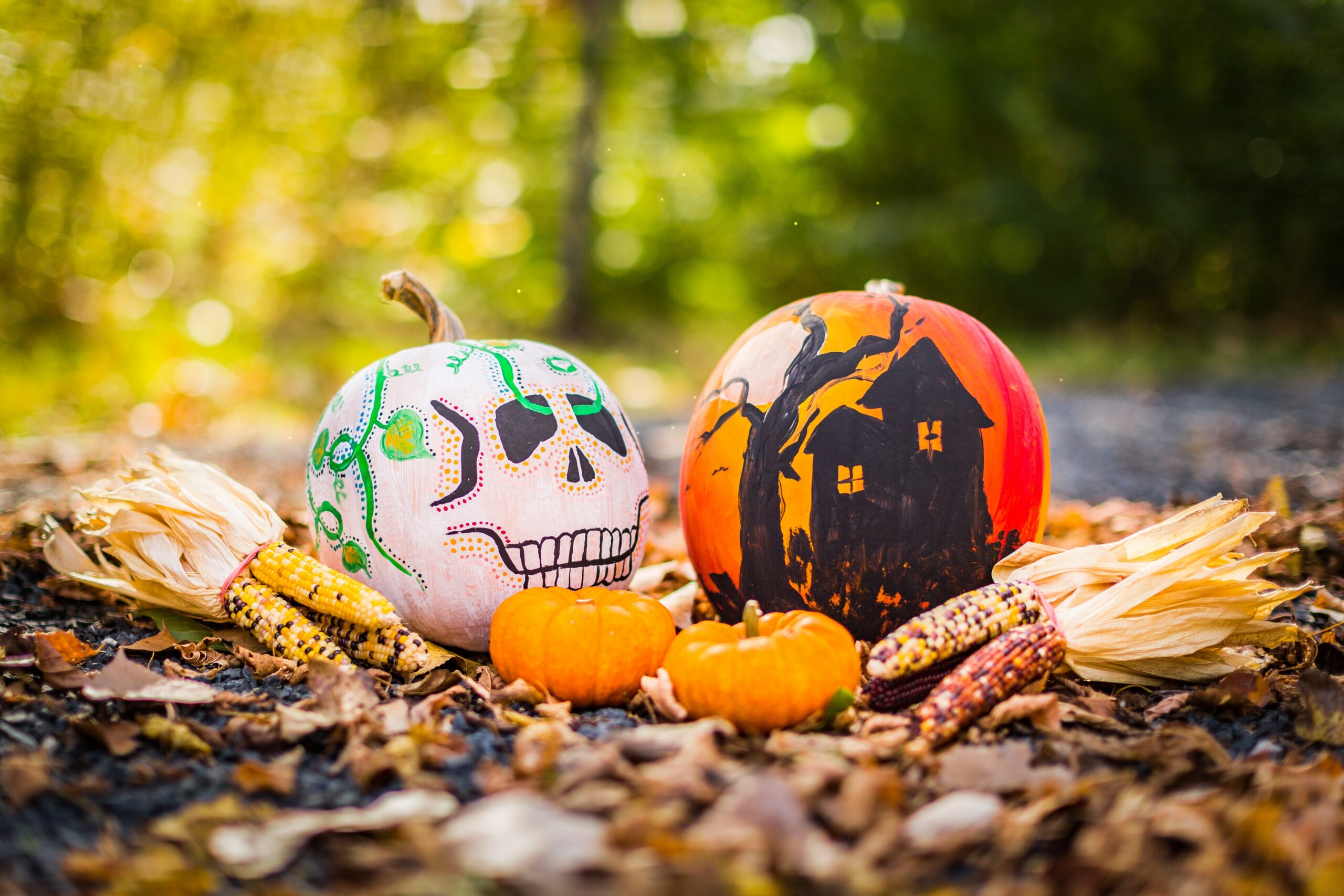 You're truly never too old to carve pumpkins! Making your own Jack-o'-lanterns is one of the most festive activities you can do for Halloween. Lay down a bunch of old newspaper, get your design ready, and don't be afraid to get a little messy! One of the best things about carving pumpkins is that you can roast all of the pumpkin seeds and have something to snack on for days to come!
If carving pumpkins feels a little too daunting, or you've got kids around who may not be ready to use a knife, painting your pumpkins is such a fun alternative. You can get even more creative with your design without having to worry about the mess of pumpkin guts!
Host your own
scary movie marathon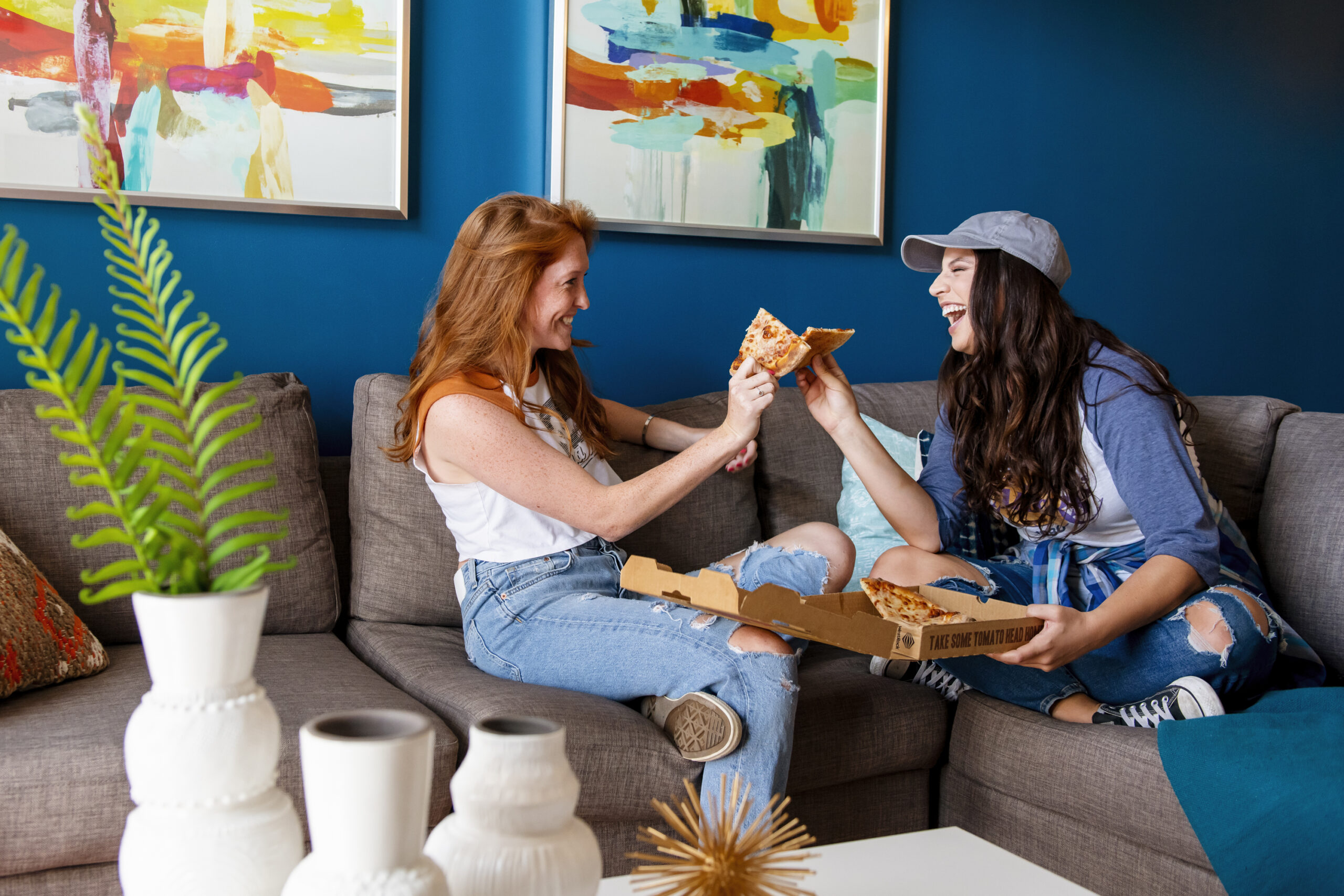 We all love a good scary movie this time of year, so there's no better time to binge than right now. Invite your closest friends over, order some pizza and grab your favorite spooky snacks! Some of our go-to classics are Beetlejuice, The Nightmare Before Christmas, and Hocus Pocus.
If you're looking for even more frightening films, Sleepy Hollow and Halloween are some especially creepy classics.
Create a campsite
in your living room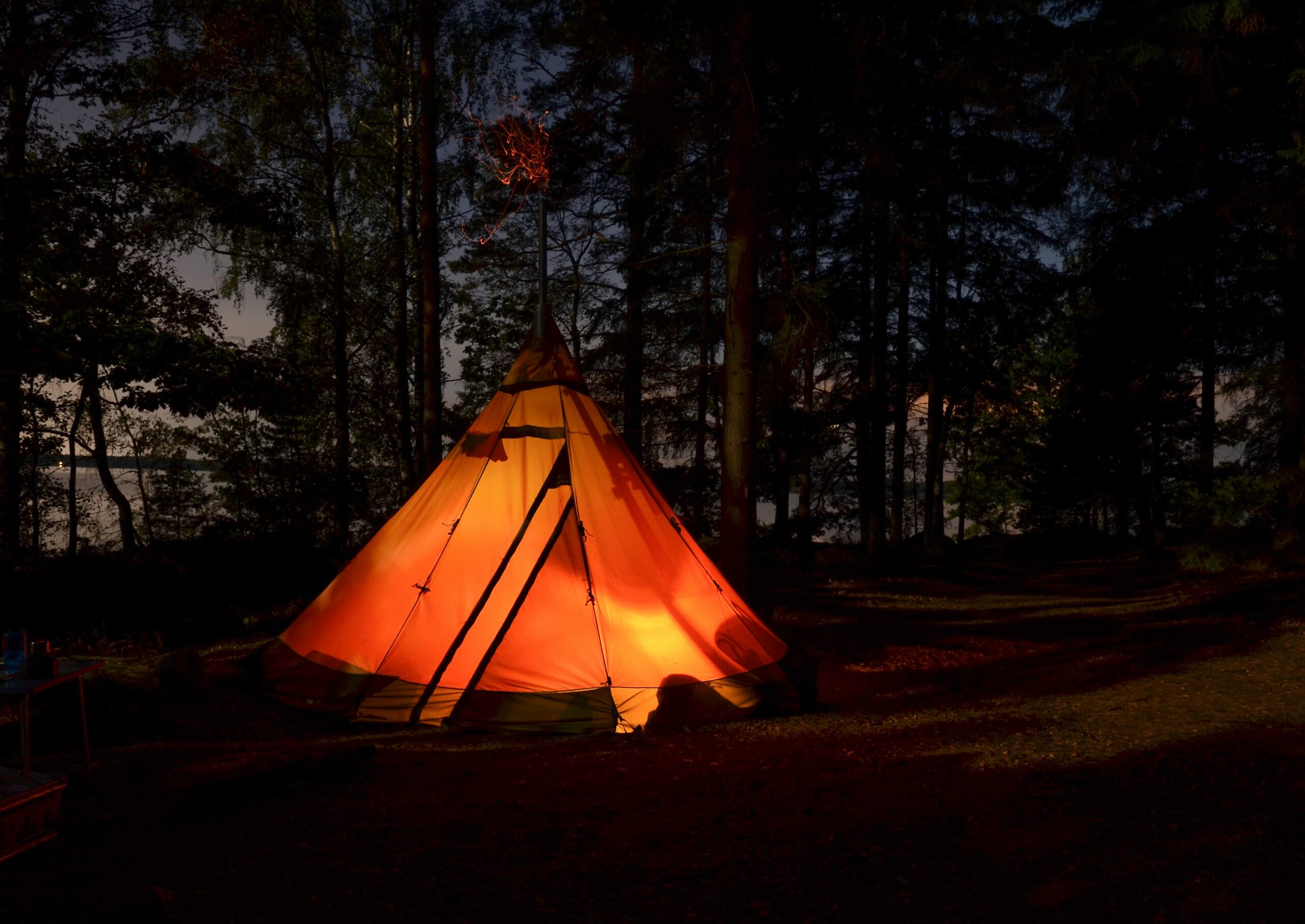 Who didn't love to build forts as a kid? Move your furniture aside and get ready to bring the outdoors in! We love the idea of setting up a full-sized tent in your living room. Invite your closest friends over and load the tent up with cozy blankets and pillows. Now is the perfect time to grab popcorn, candy corn, and any other tricks or treats you can!
Your indoor campsite is the best seat in the house for that scary movie marathon. But if you want your camping trip to be really authentic, turn off the TV and lights, grab some flashlights, and prepare to tell the most ghoulish ghost story you know!
Have a creepy costume contest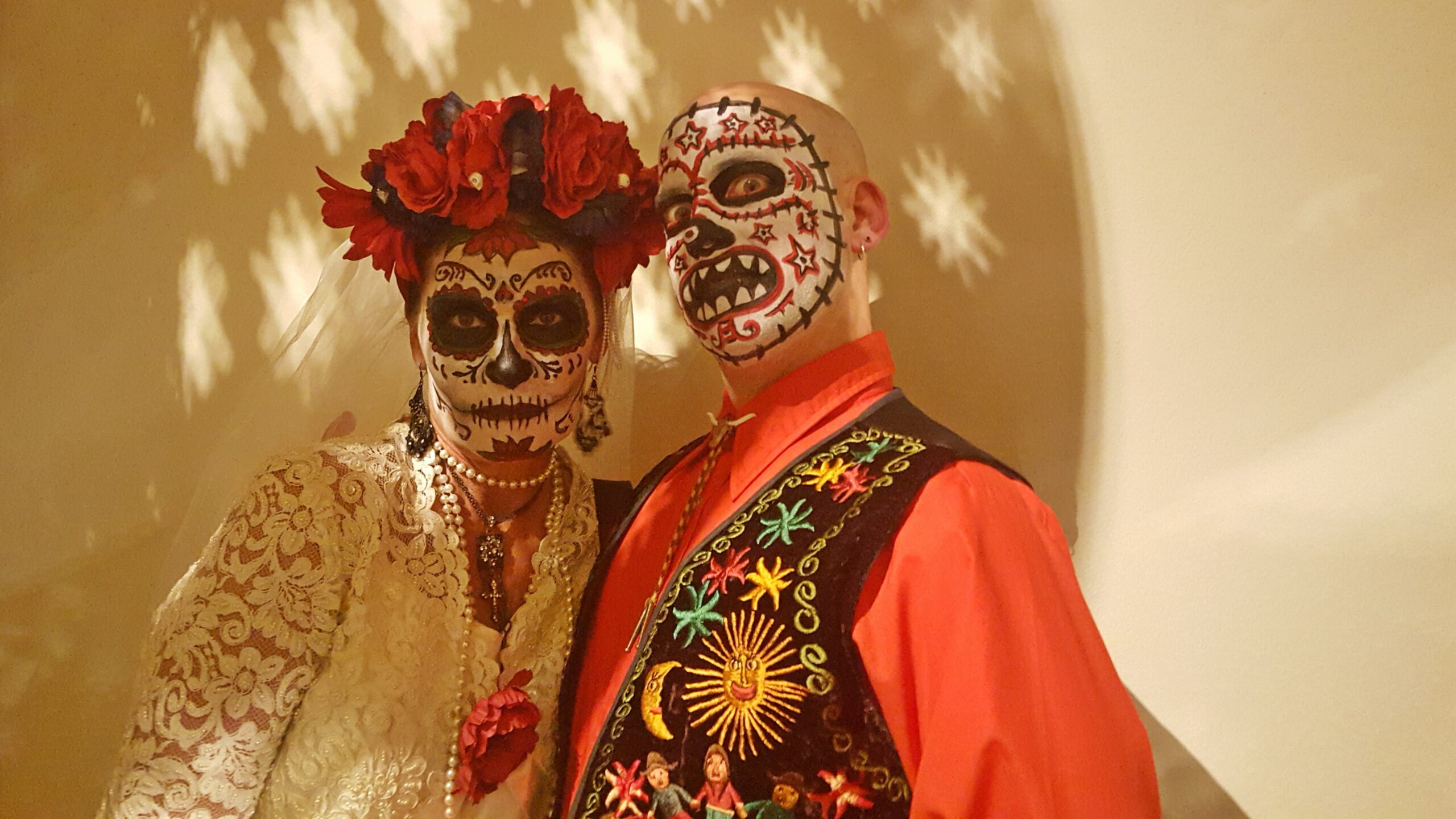 Just because people likely won't be out trick-or-treating this year doesn't mean you can't get creative with costumes! Your crew might make their costumes at home and wear them over to be judged (by an unbiased individual of course!).
Or you can have each friend bring over a couple of different things from around the house—old sheets or blankets, face paint or costume makeup, glitter, cardstock, or even old cardboard boxes from packages that might be lying around. Spread the materials out and have everyone grab what they want to make their costumes on the spot! Who can create the most terrifying ghoul, goblin or clown?!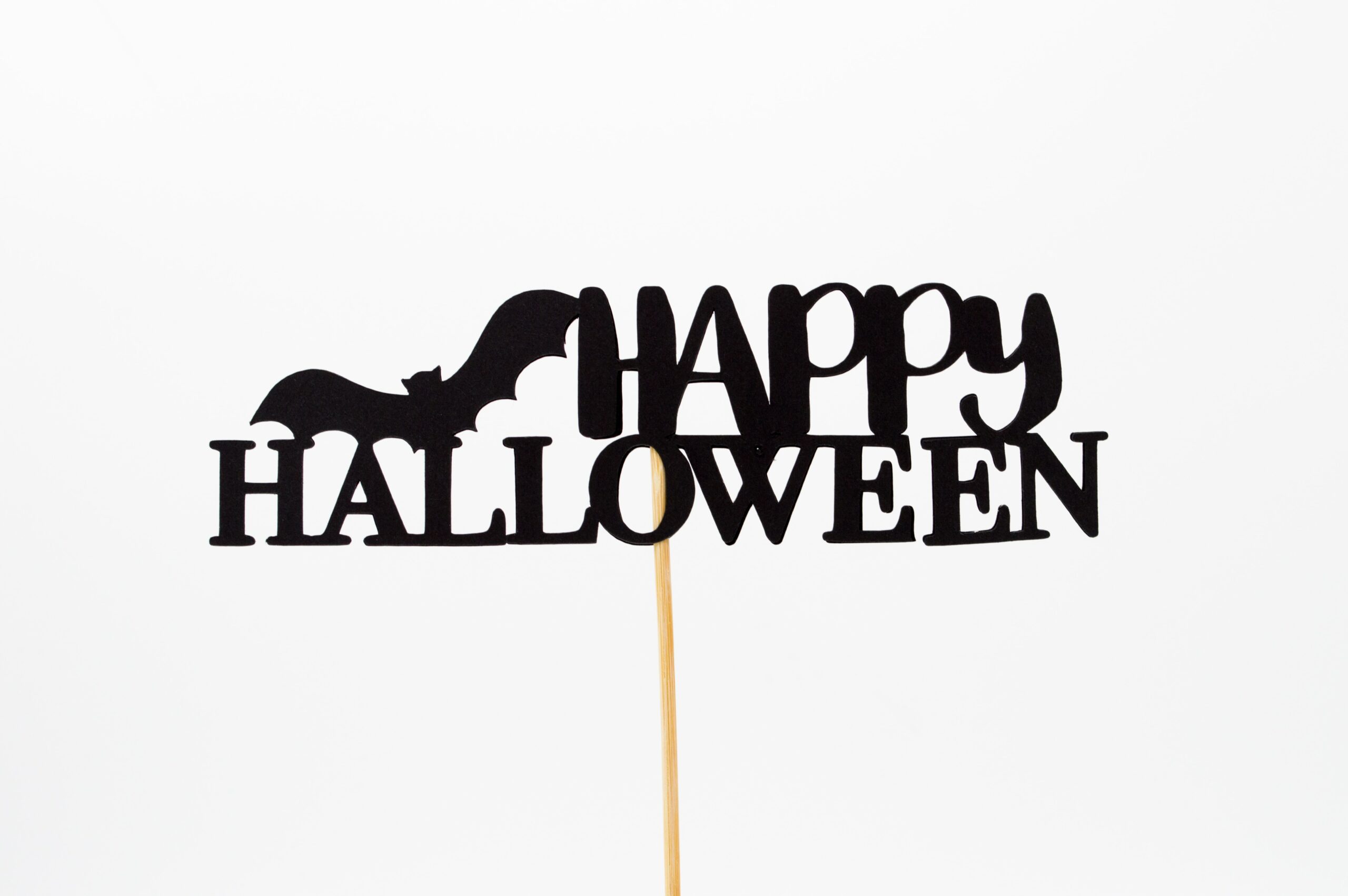 How are you celebrating?
Try out these fun and festive ideas, and let us know if you come up with any of your own creepy creations!
Don't forfeit the fun! Celebrate Halloween at home this year
We know how important it is to stay safe during this time, but you don't have to forfeit the fun! There are so many great ways to celebrate Halloween at home this year with your close friends and family. Be sure to tag us on IG with photos of how you're celebrating this spooky season so we can see how you #evolvethewayyoulive!