How we're using trending wall colors this season
The seasons are shifting, and it's the perfect time to revamp your space with fresh, trending wall colors. Here at Evolve, we're all about creating a permanent vacation right within your home. Check out how we're using trending wall colors this season to evolve the way we live!
This deep, earthy color is bold but tranquil all at once. Though dark colors are on trend right now, this neutral shade is one that will likely stick around for a while. It's perfect for creating a warm, cozy space with a modern vibe. We love the idea of using Urbane Bronze in a kitchen or living space!
We're loving this Creamsicle-esque color from Sherwin Williams. It's a dream in this bathroom, but it could really be pulled off in any space – maybe a bedroom accent wall?! This soft blush has enough warm, neutral tones to be used beautifully anywhere!
If you're into rustic, desert vibes, Kalahari Sunset is the way to go. This rich, red clay wall color is the perfect way to warm up your space, no matter what your style is. We love the thought of layering Moroccan-style rugs and adding some hanging plants for pops of green!
Earthy, neutral tones are some of our favorites right now. We love the idea of pairing it with natural elements like rattan fixtures, live edge wood, and cream or white faux fur blankets and pillows to create the perfect oasis in your home. Check out this stunning transformation on Apartment Therapy!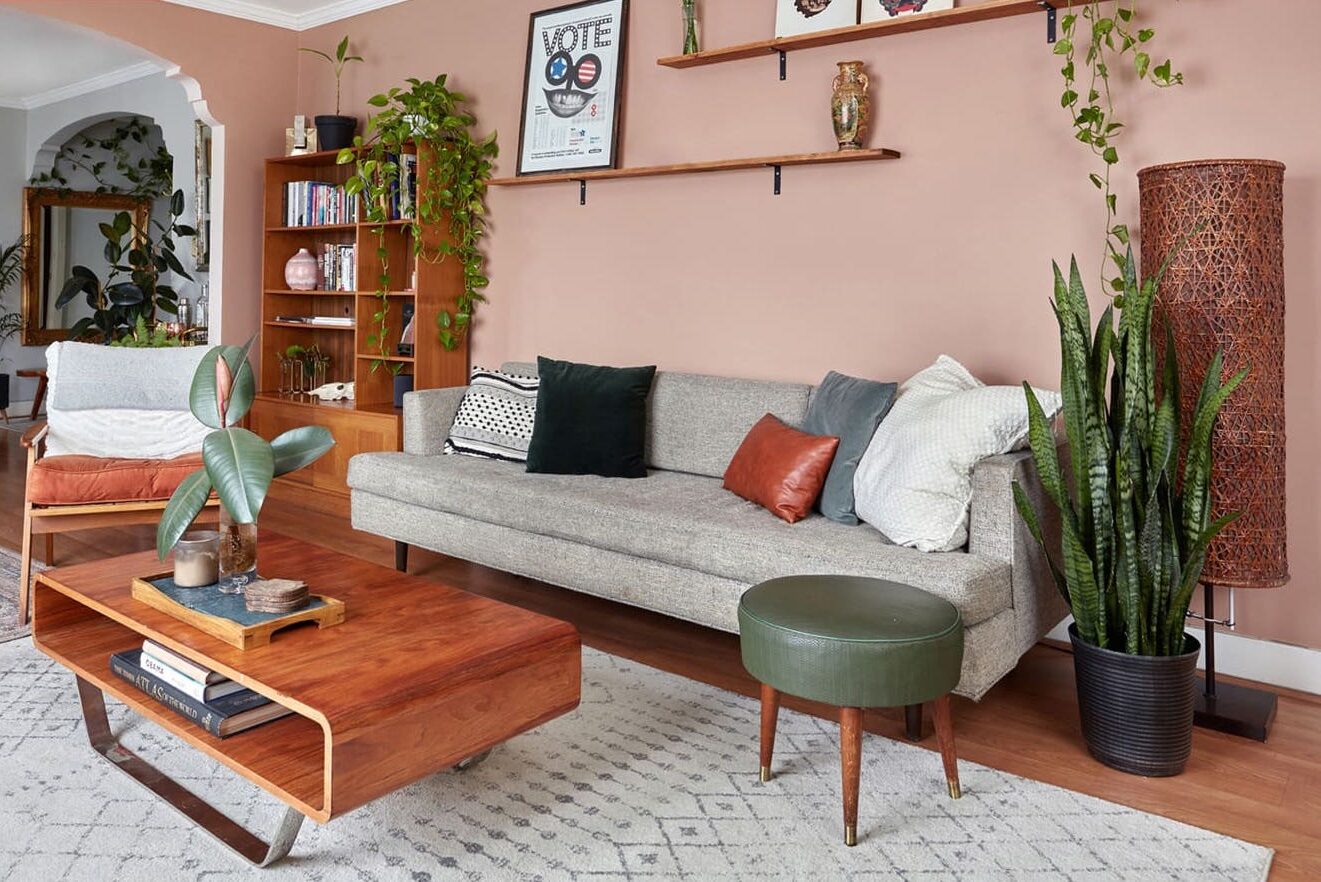 If you're not up to the task of painting, try enhancing your home with wallpaper. This fun, modern print is in the Leasing Office at Evolve Surf City, and we couldn't be any more obsessed with it! The soft shades of this tropical mural create the perfect backdrop for any space. Plus, only eco-friendly materials are used!
For more beachy vibes, check out this stunning blue ocean wallpaper that Evolve Surf City has in their Yoga Room! It's peel & stick, and it's repositionable, which means you don't have to be a pro to make it look great on your walls.
Another favorite in Evolve Surf City is the Betty Palms Organic Wallpaper. Beautifully done in the Business Center and Clubhouse, the soft sage is so soothing, and would be stunning in any space. We especially love the idea of it in a hall bathroom! Peel & stick AND organic – what more can you ask for?!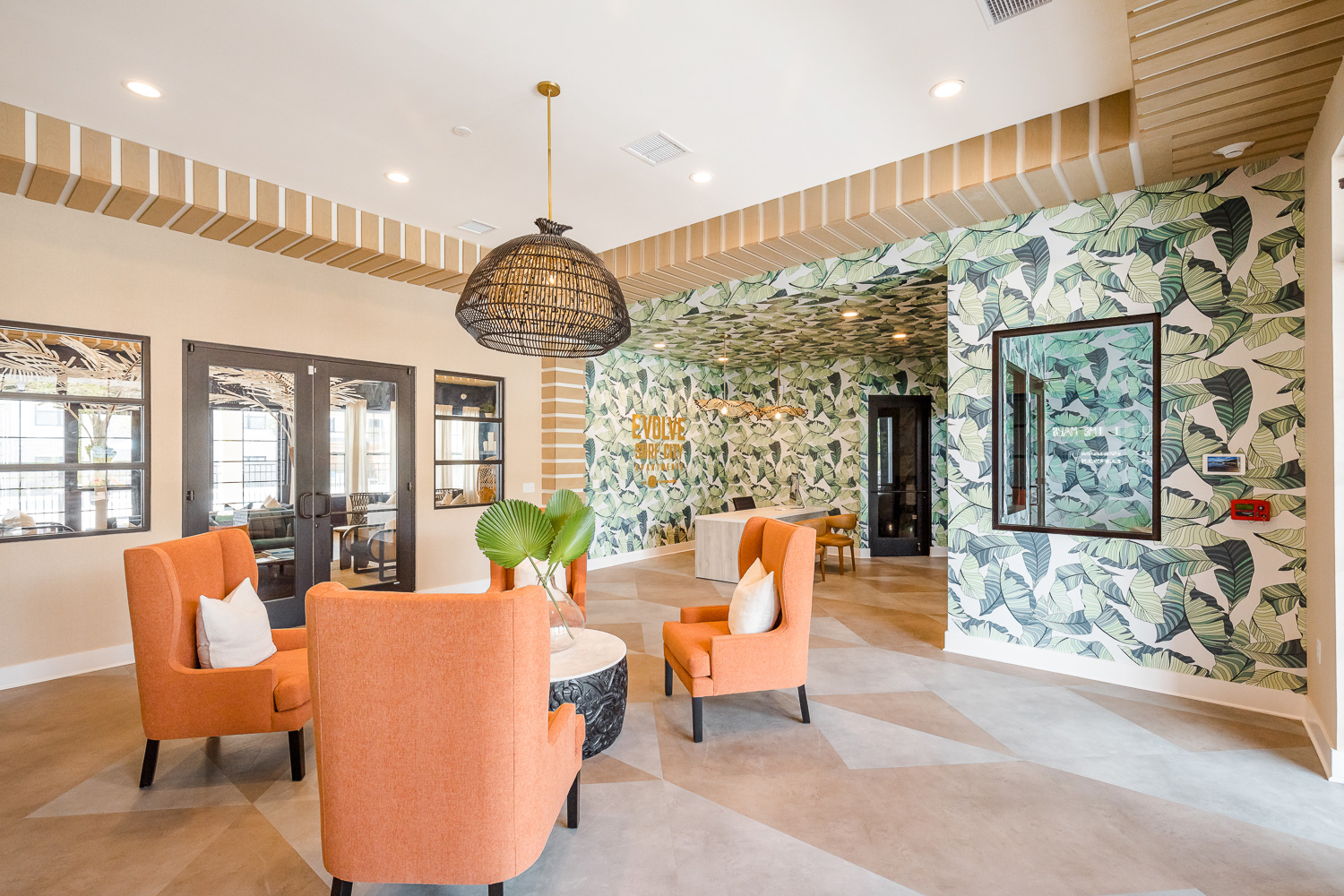 How are you using trending wall colors in your home?
We always love to see how you #evolvethewayyoulive! Whether you use one of these stunning paint colors or fun wallpaper prints, be sure to tag us on IG so we can see how you're creating a permanent vacation in your home!
Not already a resident at Evolve? Click here to see what communities we have near you!