Keep your kitchen clutter-free with these organization ideas
We've all been spending more time at home this past year, so it's more important than ever to have a space that feels really good. At Evolve, we want your home to feel like a permanent vacation—where everything is just right. Now that spring has finally arrived, it's the perfect time to get rid of clutter and start fresh! And where better to start than in your kitchen? We hope you love these kitchen organization ideas for your apartment as much as we do!
Create your own open shelving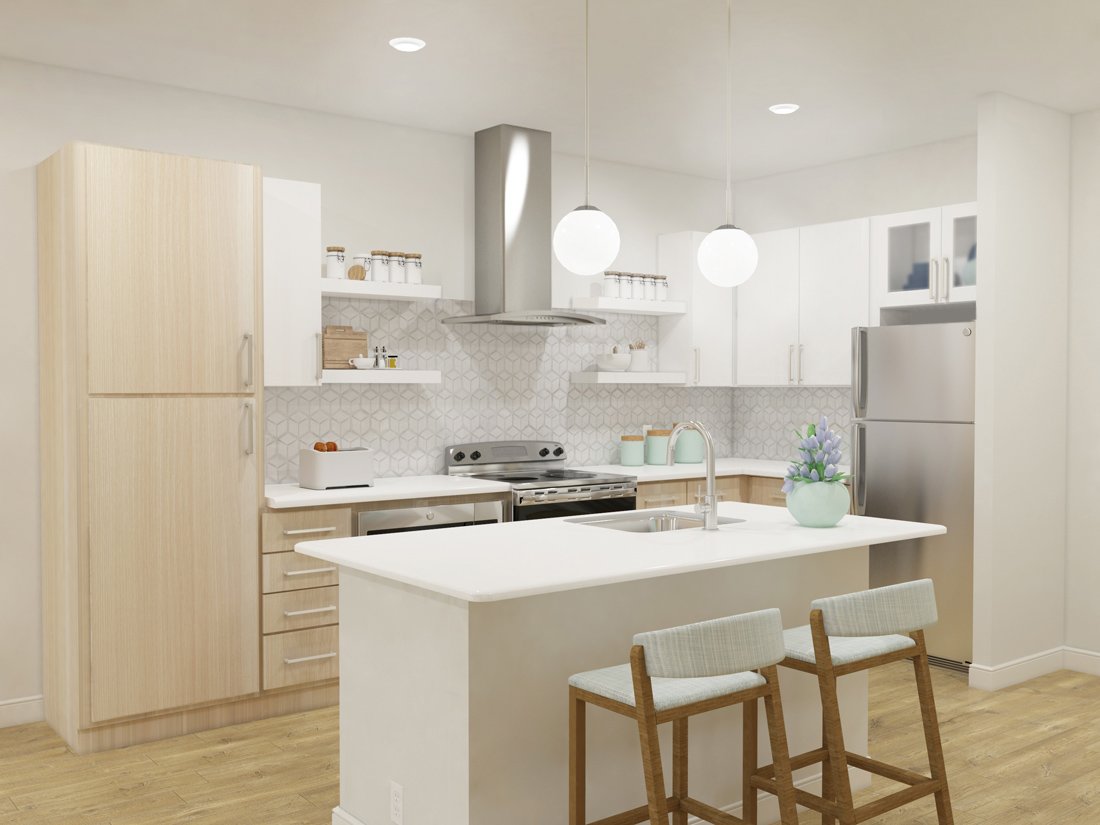 We know living in an apartment home means there are things you may not be able to change—so when open shelving (like you see at our new Oleander community) isn't an option, create your own! You can add simple floating shelves and fill in the holes later or find some clean and minimalistic countertop shelves that have the same effect. We love the idea of putting your favorite, most-used items on display for easy-access!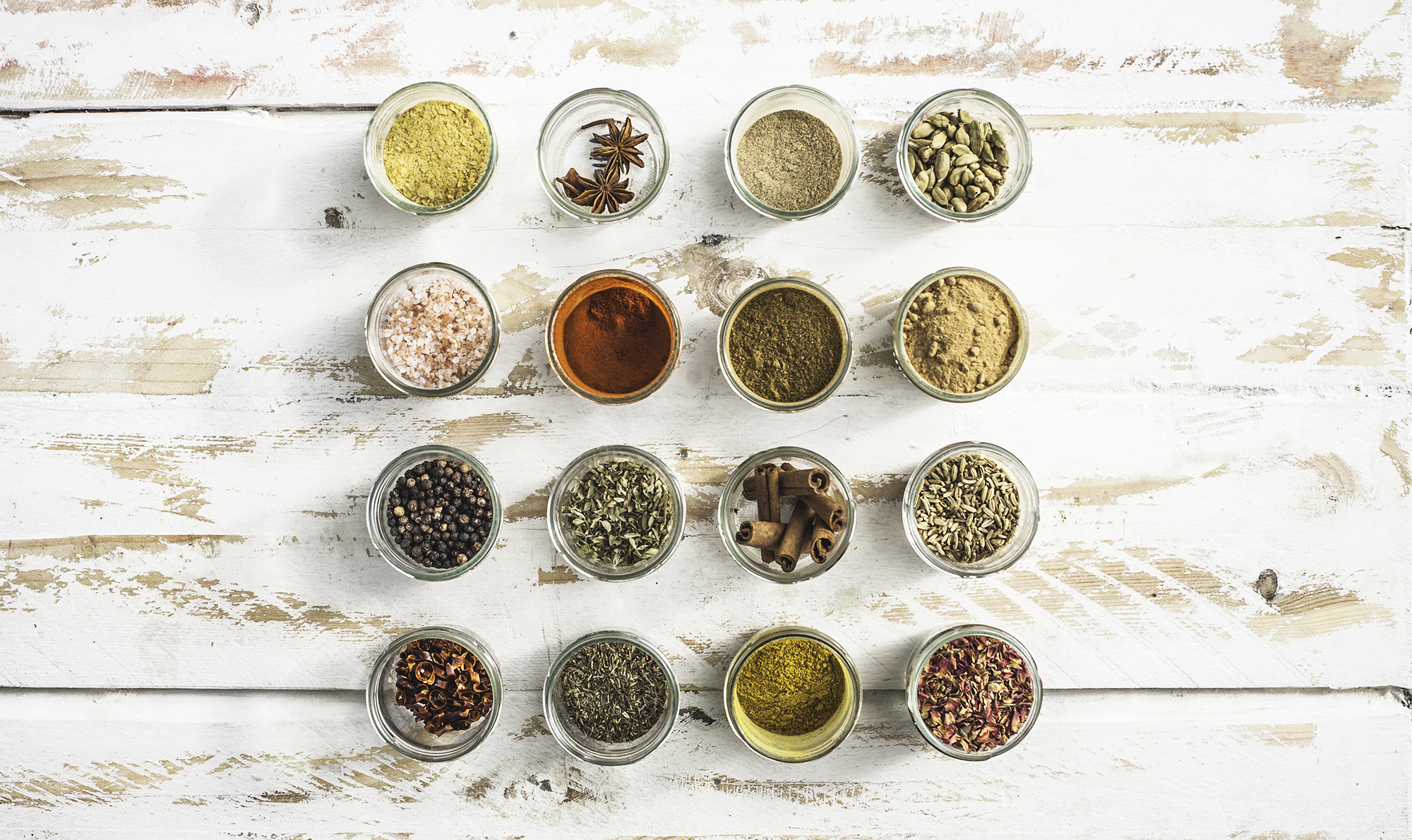 Let's face it—the spice section of your kitchen can feel a little daunting if you don't have a designated way of showing off what you've got. There are so many fun ways to simplify your spices though—like glass test tube storage for your countertops and drawer organizers. When you don't have much space to spare, we love tiered organizers for inside a cabinet or a small, revolving stand for the counter!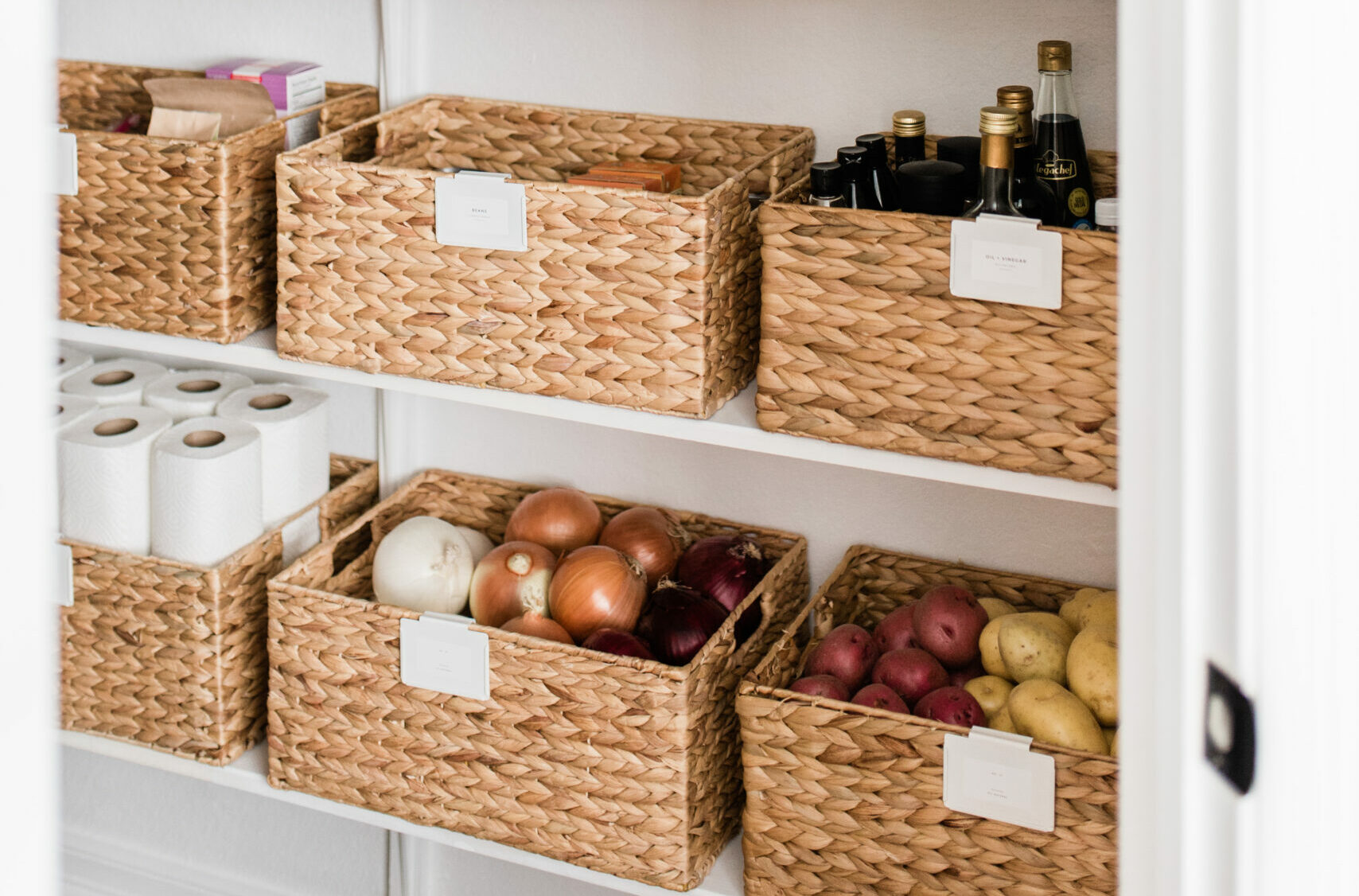 There are few things more satisfying than a flawlessly organized pantry, and we're all about using baskets to make it happen! We love water hyacinth baskets for a more natural vibe (like these from The Identité Collective), or wire baskets so everything can be easily seen. This is such a great way to organize canned goods, pasta, nuts, seeds, and other snacks. If you don't have a pantry, baskets work perfectly for cabinets so that everything can be easily accessed, and nothing gets lost in the back!
Show off your dried goods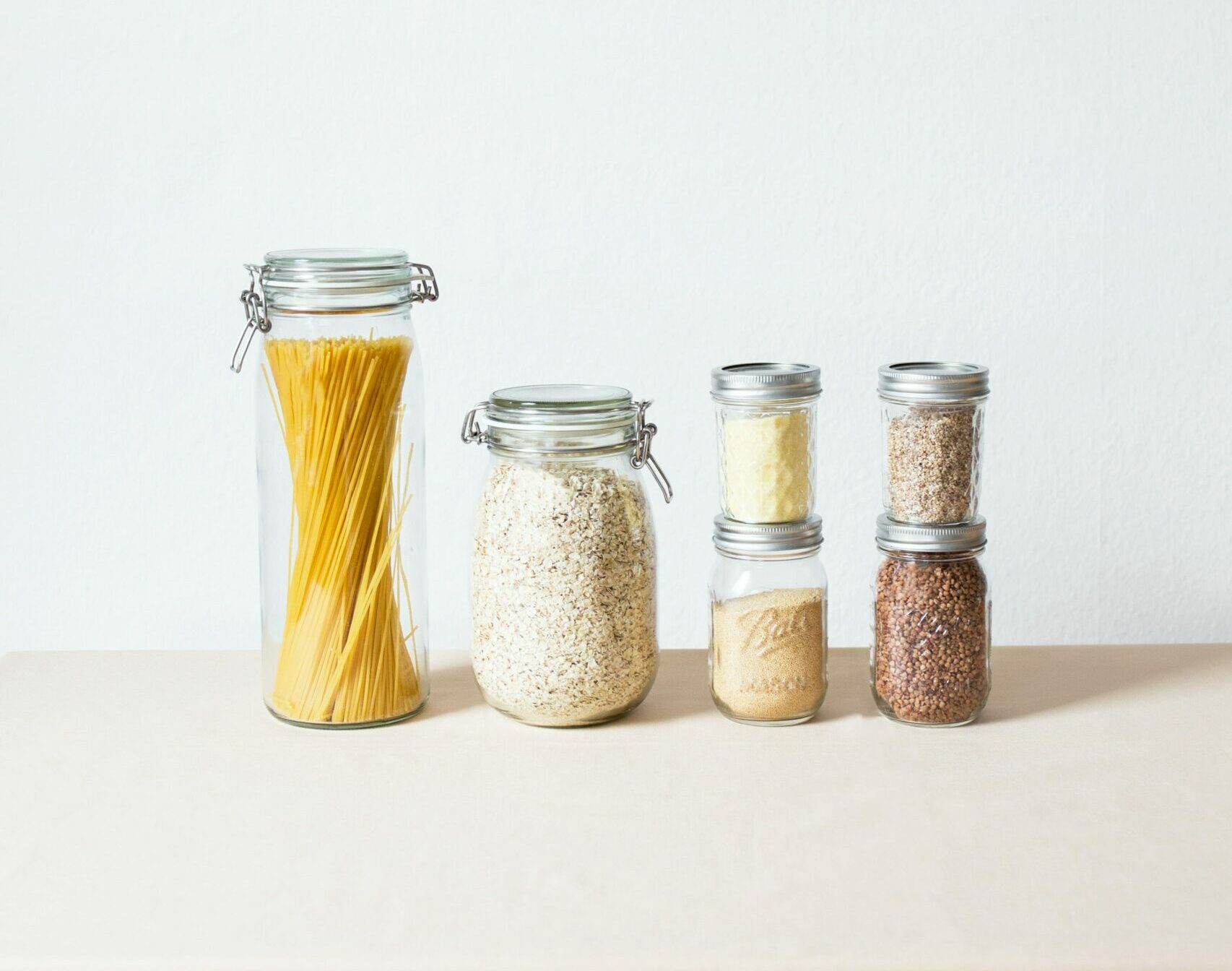 One of our favorite ways to keep track of what we've got is using airtight containers or jars for dried goods. This includes things like dried beans, rice, lentils, quinoa, oats and flour. You can easily find awesome stackable containers like these that are perfect for small (or big) spaces! Be sure to label everything so that nothing is forgotten! We love this glass jar/basket combo from The Organized Home.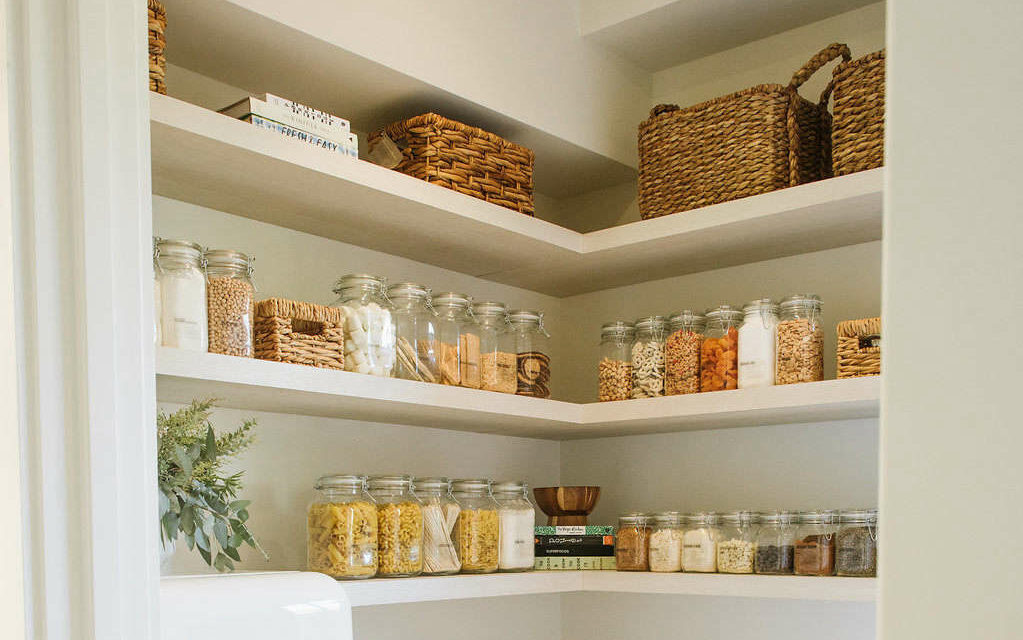 Add fun trays to your countertops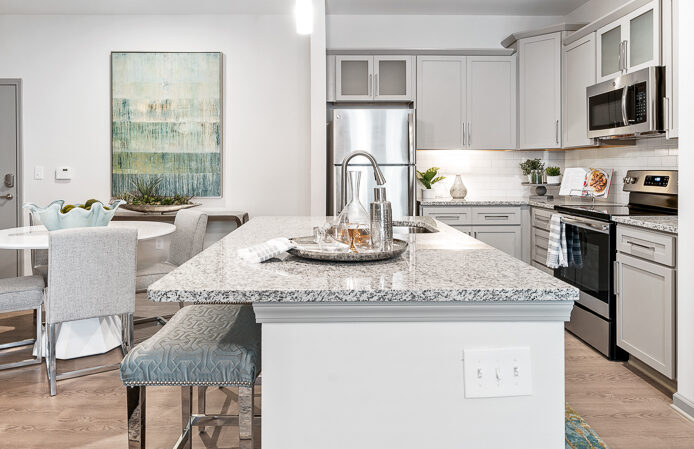 Particularly if you're limited on space, having a simple tray or two on your countertop can help keep things organized. Think about grouping items that you frequently use together—like olive oil, salt and pepper near your stove, or cream, sugar, coffee and tea near your kettle. We love this one from Inspiration for Moms. Consider storing anything you don't use daily (including appliance) in a cabinet, so that everything that is on your countertop has a home!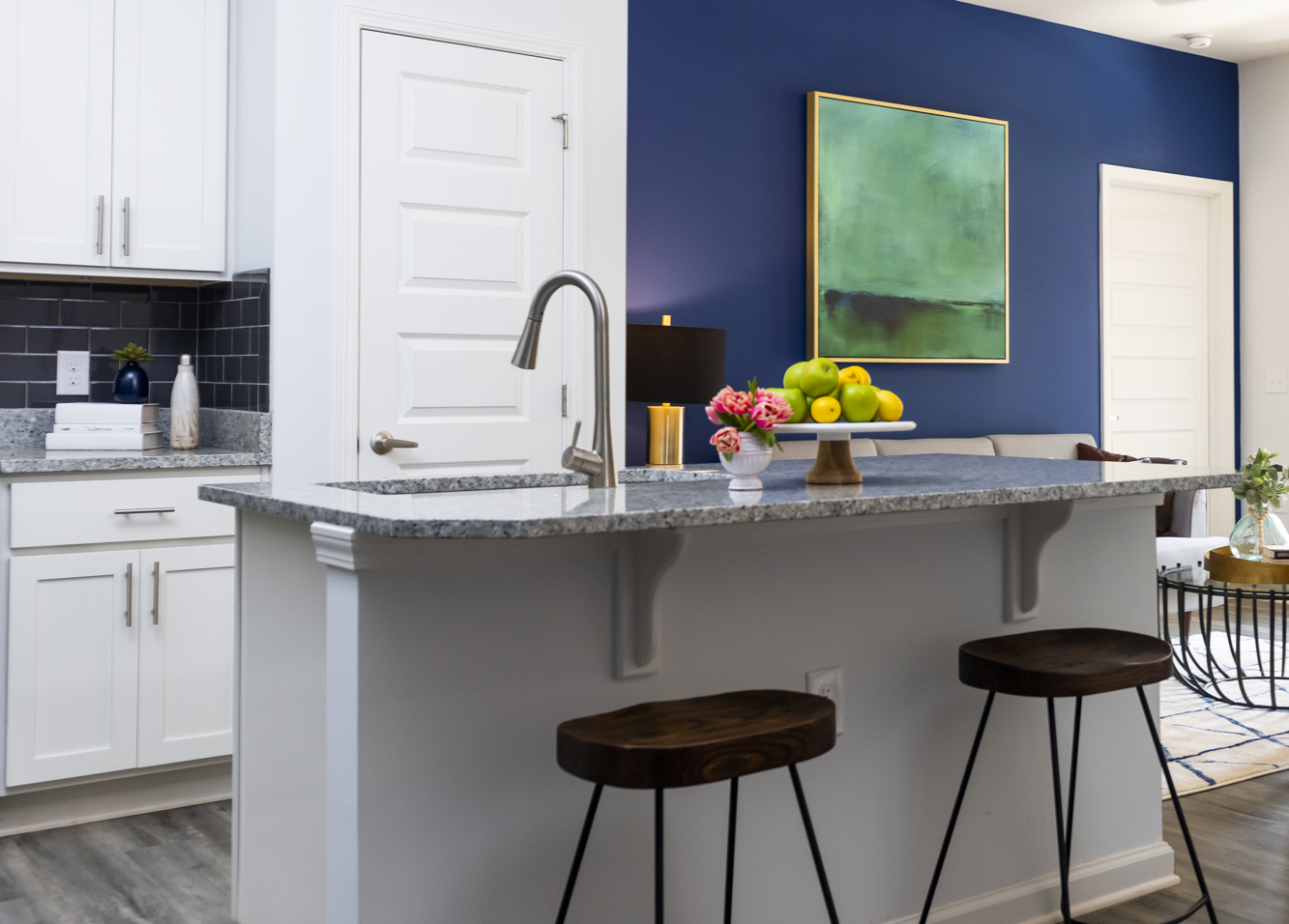 Spring-clean your kitchen with these organization ideas
When you clean up and declutter your physical space, it can have the same effect on your mental space! Start with these kitchen organization ideas and see where else in your apartment home could use a little work this season. Be sure to tag us on IG if you try out any of these tips (or come up with your own!) so we can see how you #evolvethewayyoulive.