Need an apartment reset? Refresh your space this season!
One of the most important things we've learned over the last several months at Evolve Companies is how crucial it is to love where you live. With cancelled trips, closed amenities, and more time than ever spent in your own space, now is the best opportunity to really make your apartment a home. Check out these ideas to refresh your space this season and get ready for fall!
Spend time fall cleaning
(that's a thing, right?!)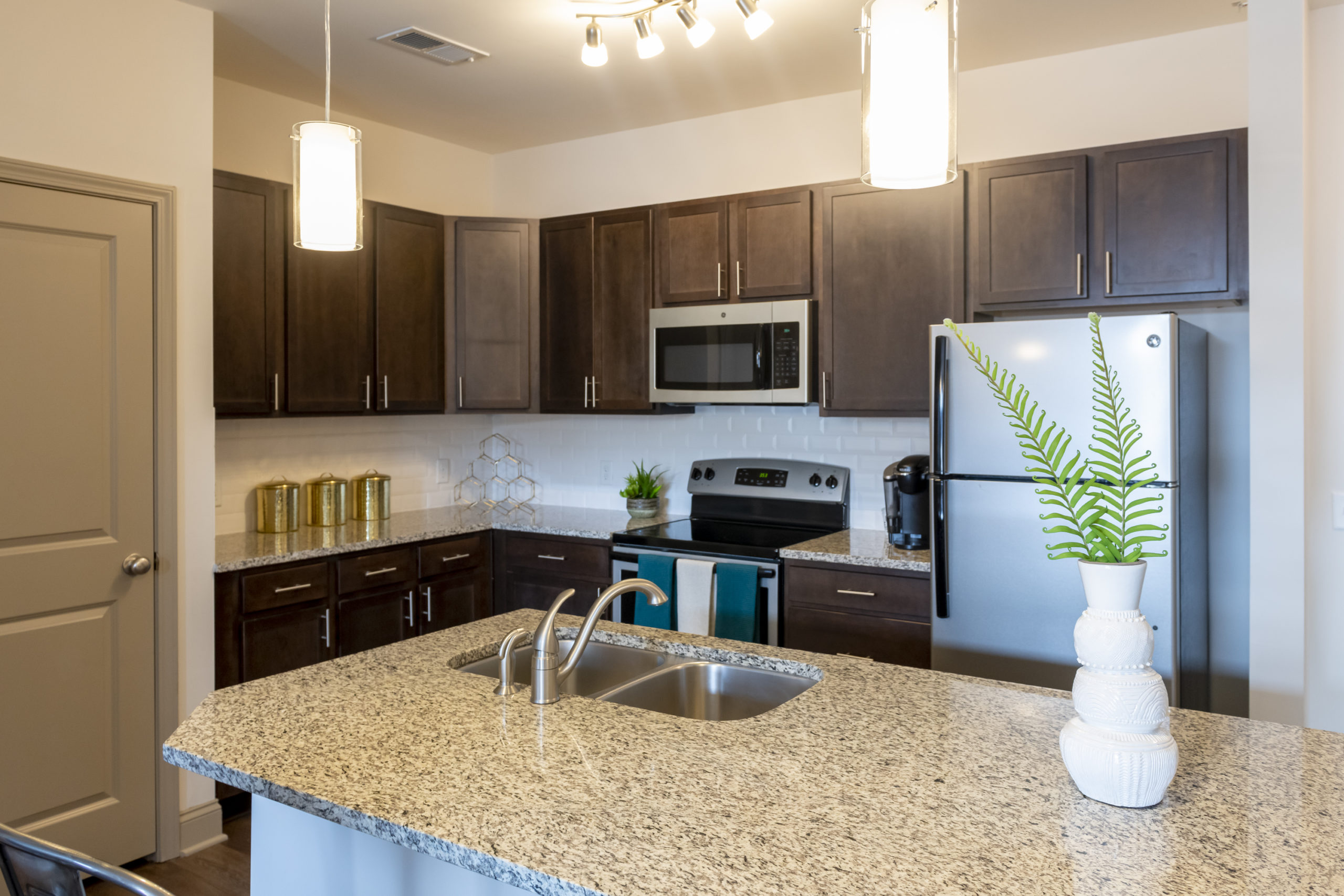 We know that more time at home doesn't necessarily mean more free time, but it might offer a little bit more of a chance to organize your space. Clear out any clutter you might have accumulated over the last 6 months of #quarantinelife. Choose a rainy weekend you don't want to spend outdoors to go full-on Marie Kondo.
Pull everything out of your closet and create a pile of your unworn clothes to donate—and be honest with yourself about what you wear! Another great space to focus on is your kitchen. Get ruthless with your kitchen drawers! What can you toss out? Be sure to clear your countertops of anything you don't use regularly as well!
Since many of us are working from home now as well, makeshift workspaces like kitchen islands or coffee tables can get a little crowded. Whether you have a designated office with a desk or you're working from your couch, take some time to declutter and organize.
A clear space often means a clear head. Keep things simple as you refresh your space this upcoming season!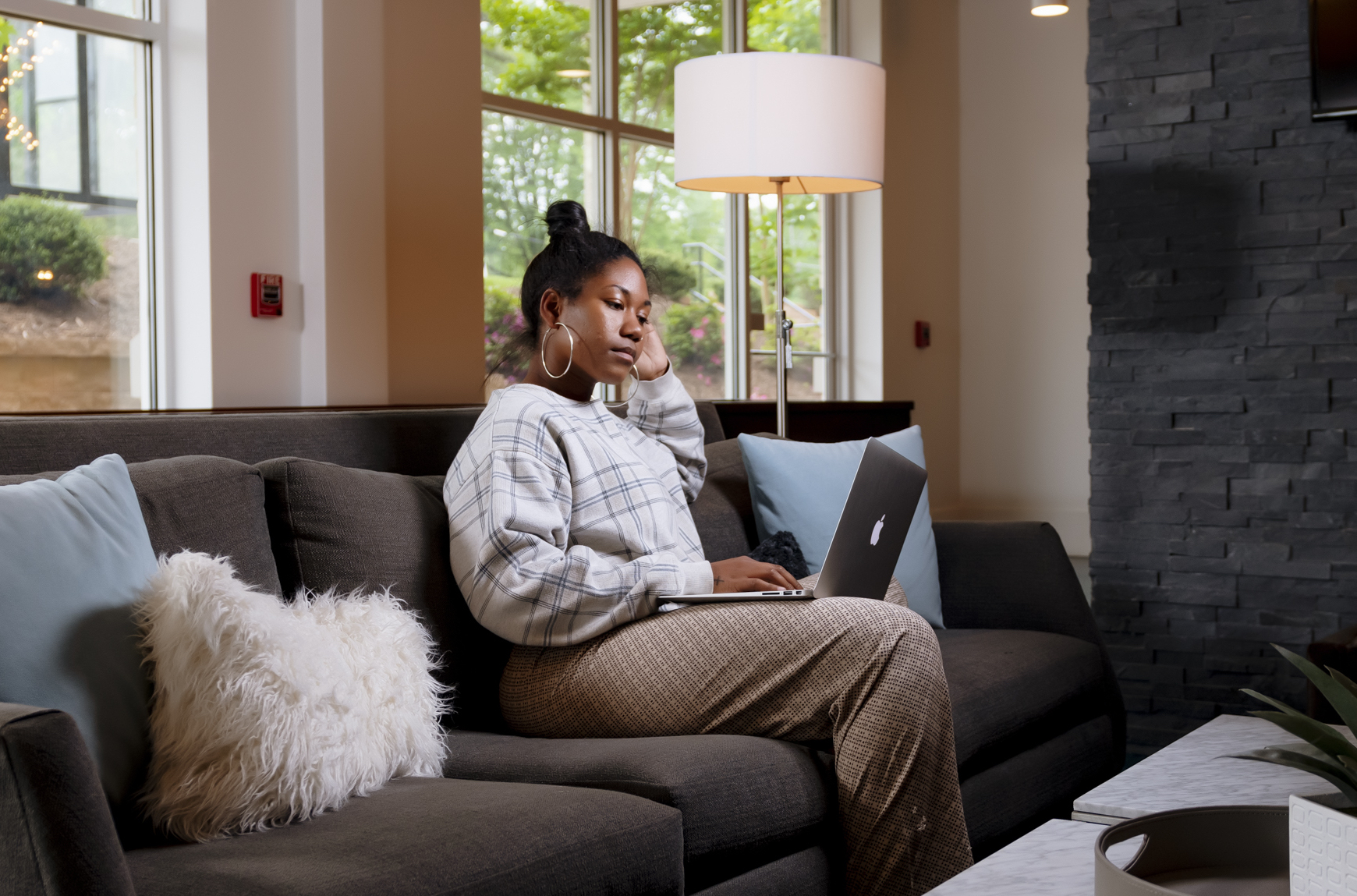 Make simple design shifts
that fit with the season.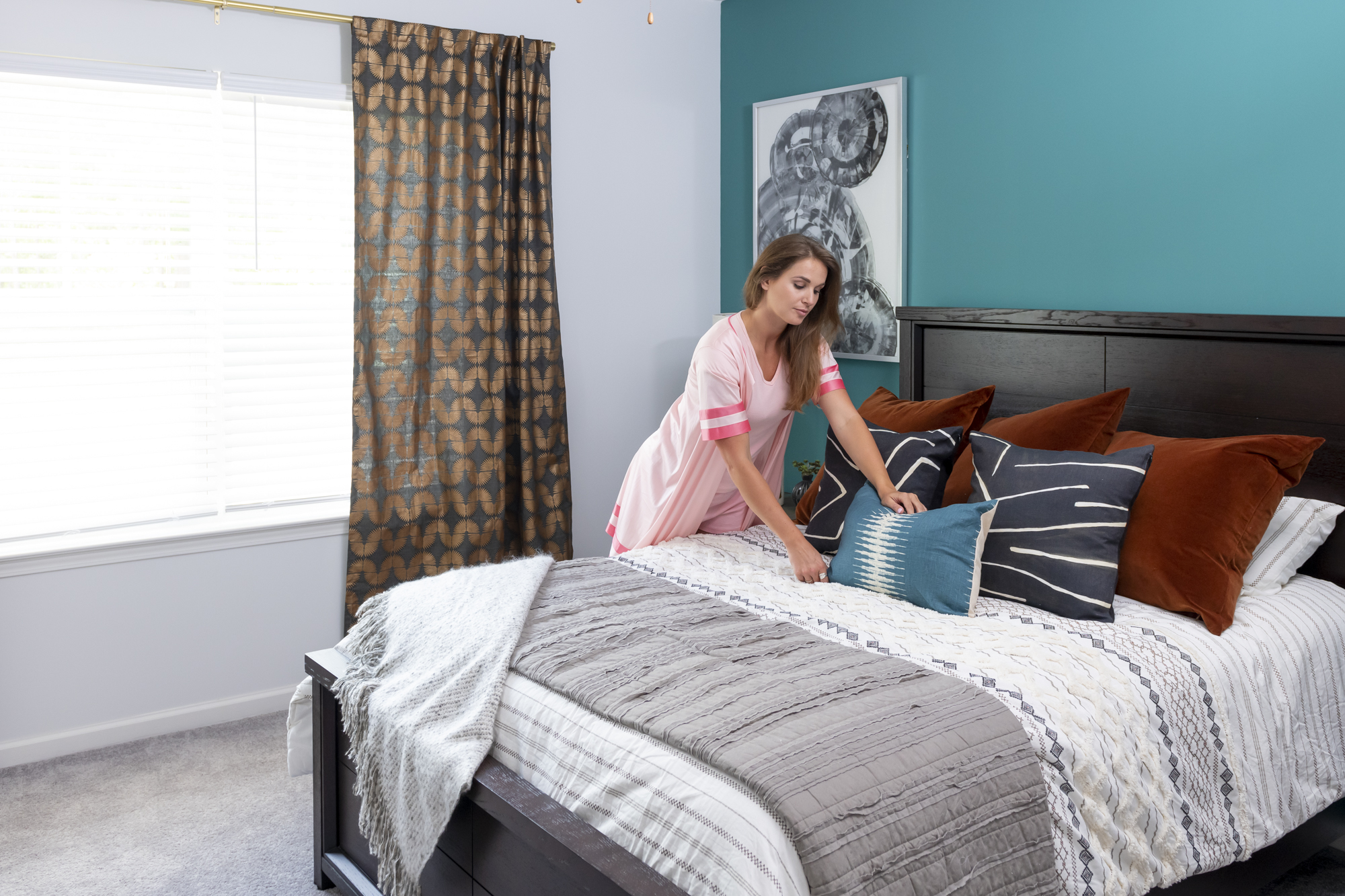 Some of our favorite elements of Evolve apartment homes are the bright, open floorplans, granite countertops and modern features. This means that no matter your style, you'll always have a solid foundation to build your design!
Simple seasonal shifts like new throw pillows and blankets are such easy ways to refresh your space for the fall season. Consider incorporating warm colors like brown, orange and yellow into your space.
Try a new centerpiece for your island, like seasonal fruit or an arrangement of plant clippings and twigs. Fresh-cut autumn flowers are a great way to invite a feeling of warmth into your home! Another idea we love is to add a new stack of books to your coffee table—bindings with warm, earth tones, or books with subjects that tie into the fall season.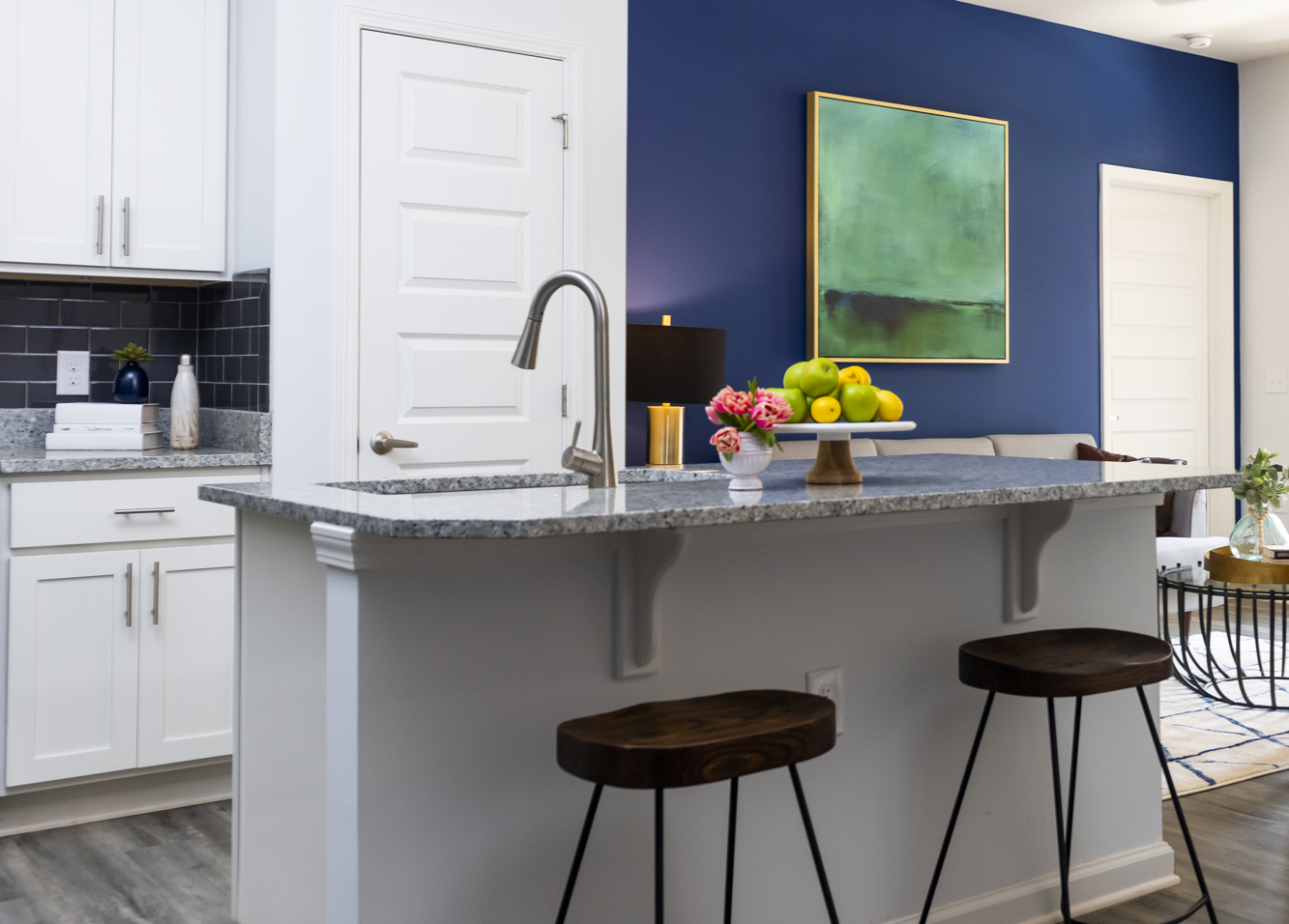 Grow your own pumpkin patch
(…but not literally.)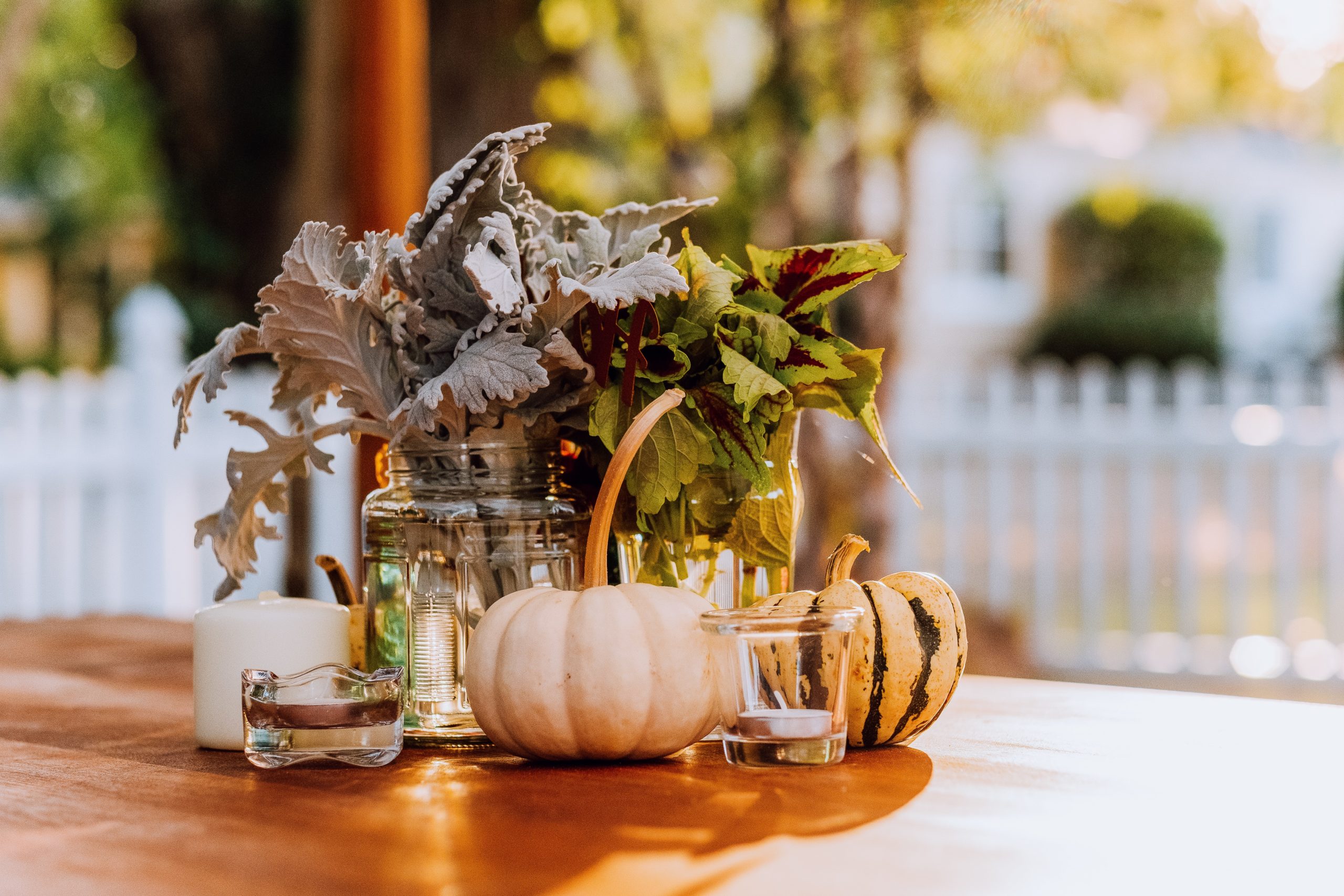 Apart from the cool, crisp autumn air, what's your favorite thing about the fall? We'd venture to guess it has something to do with pumpkins! But using pumpkins as décor doesn't have to stop at simply carving one to place beside your front door.
We love the idea of using smaller pumpkins throughout your apartment to create a consistently cozy atmosphere. They work great paired with pinecones and small pine branches as a stunning fall centerpiece for your kitchen island or dining table.
You can also set them around other potted plants you have in your home. Windowsills, bookshelves and side tables are just a few of our favorite pumpkin spots—but the possibilities are truly endless! Check out this beautiful bookshelf inspiration below from Making Manzanita.
Treat yourself to new houseplants
that don't need much sunlight.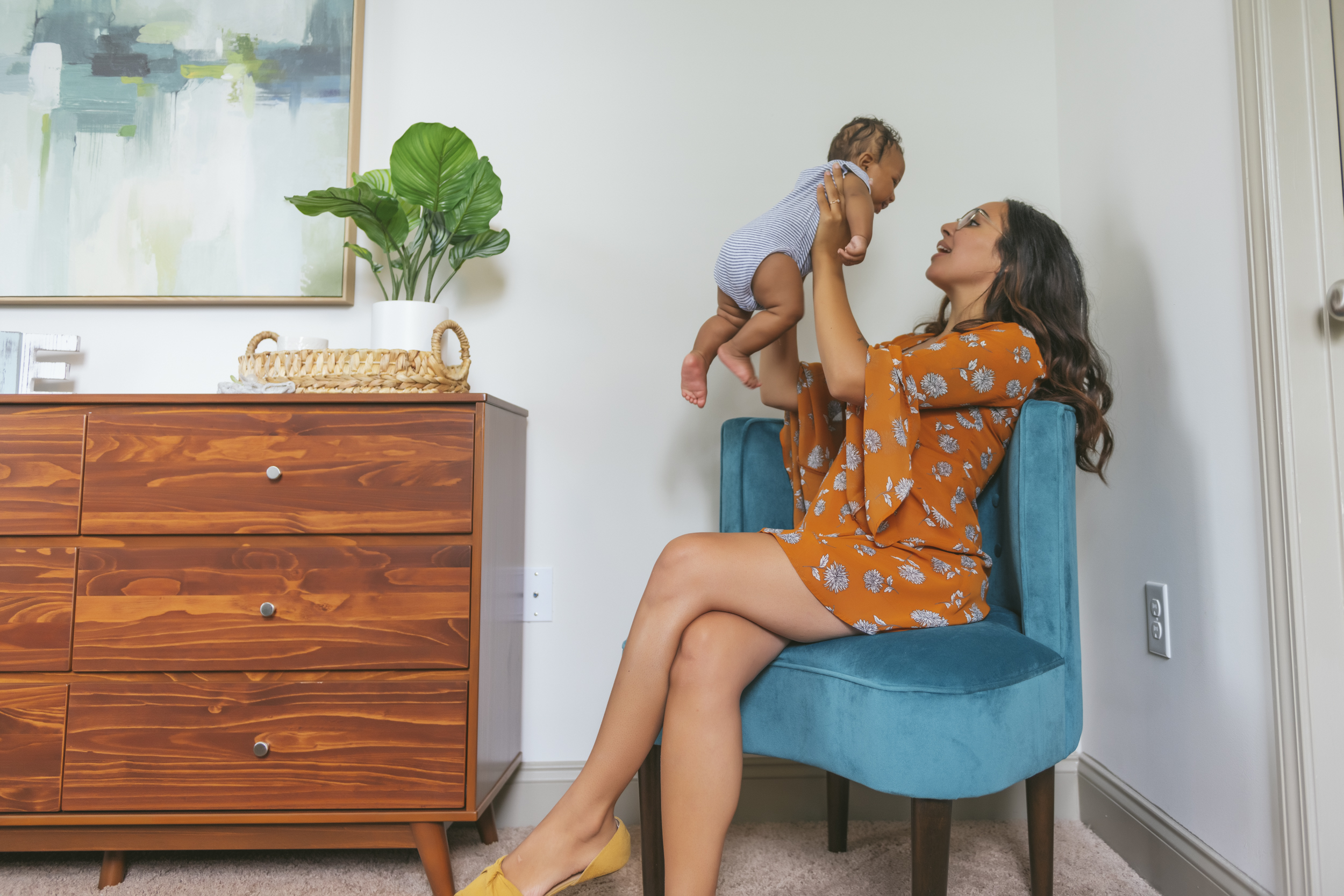 As we (slowly) say goodbye to summer, treating yourself to some low-light houseplants is a must for the new season! There are so many beautiful options that require far less light than what we typically see in the summer.
Snake plants
These unique plants are such a stunning way to add some height to a blank space. Do you have an unused corner you're not sure what to do with? Or a bookshelf looking for the perfect partner to sit next to it? Not to mention they require very little effort! Low light and allowing their soil to dry between watering will give them space to thrive!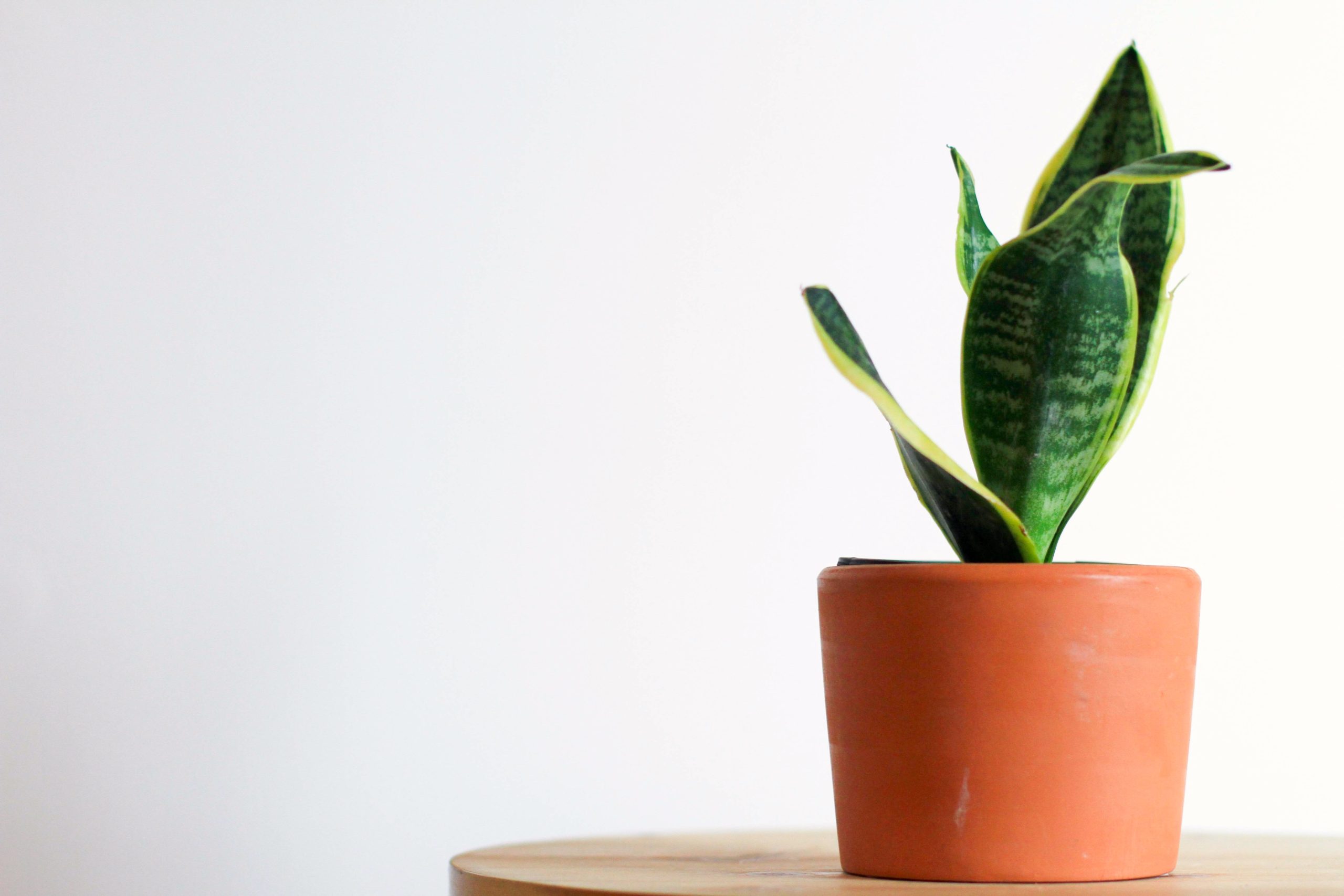 Ferns
With so many different types of ferns, you're sure to find the perfect plant for your space. We love ferns in hanging planters, but they also work great as a centerpiece for your dining table!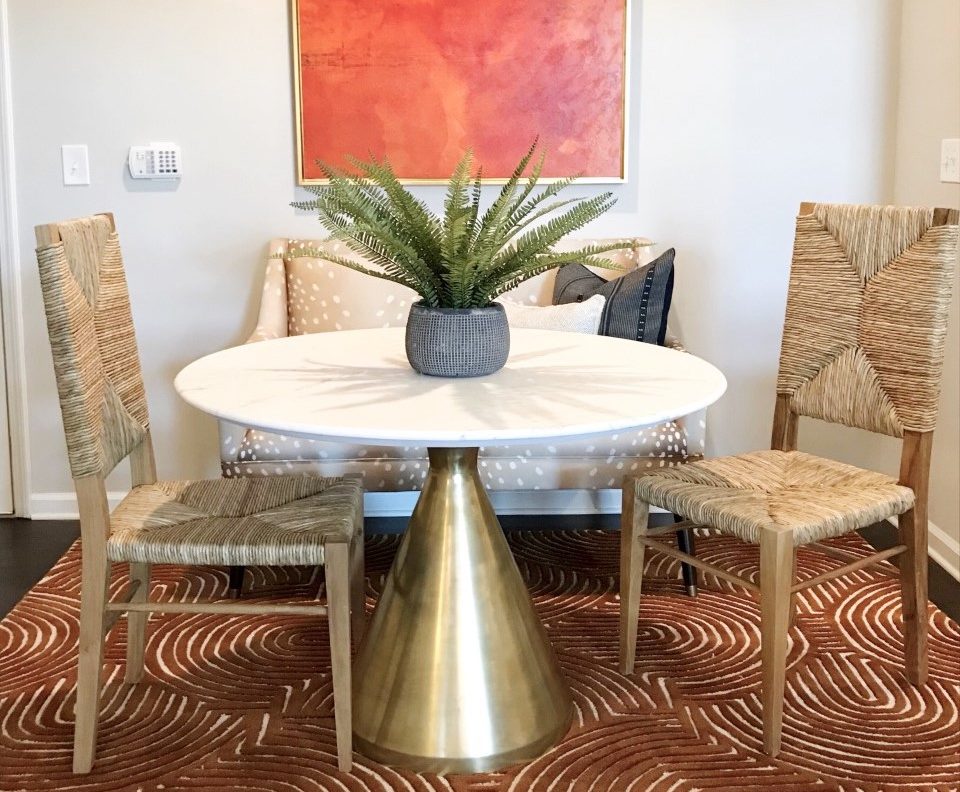 Pothos
These beauties thrive in low light, but they can also handle bright, indirect light. They like their soil to dry out well between watering, which means they're incredibly low maintenance. These are perfect for hanging planters or a bookshelf where their vines have space to trail down.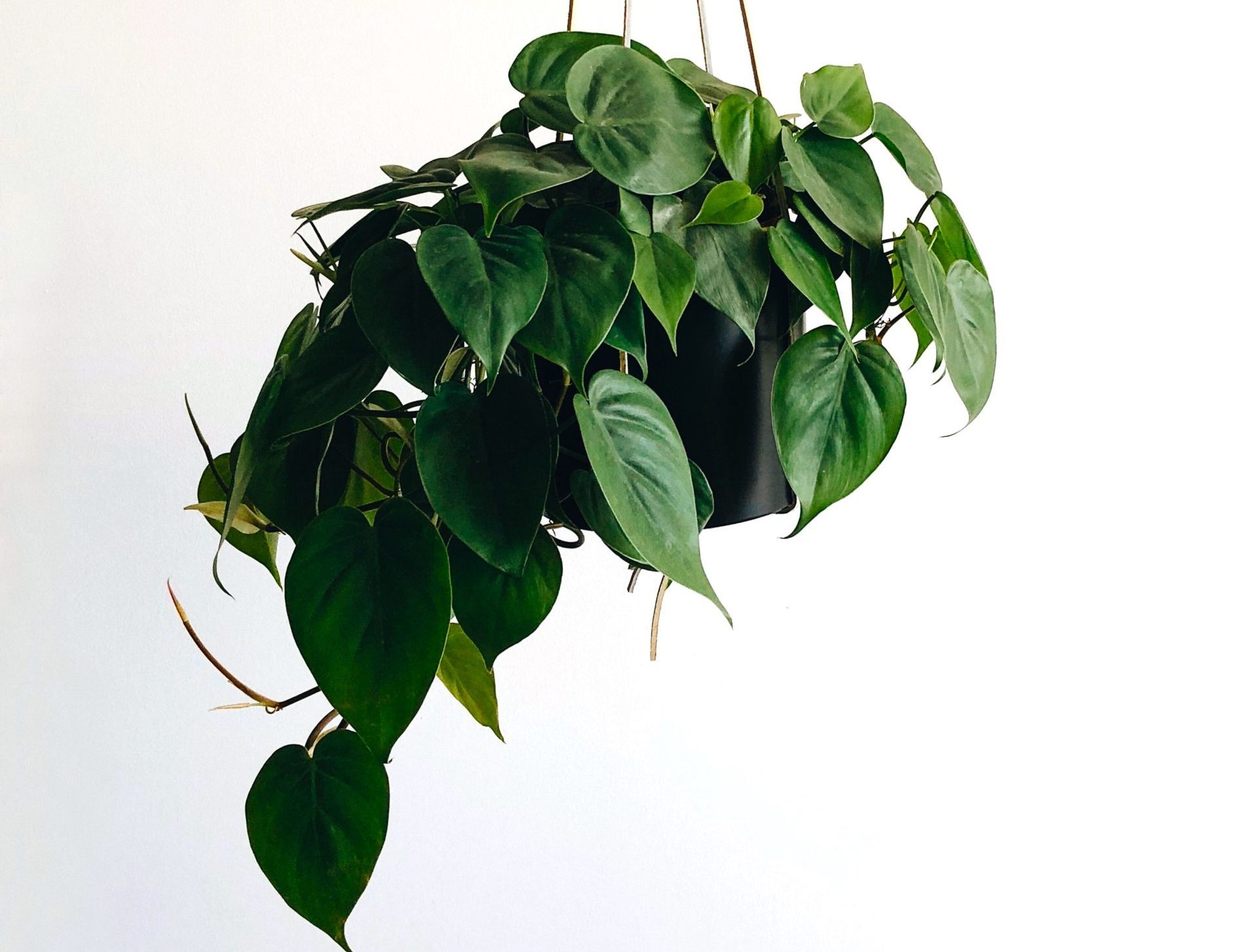 Consider the power of smell
for evoking your favorite fall memories.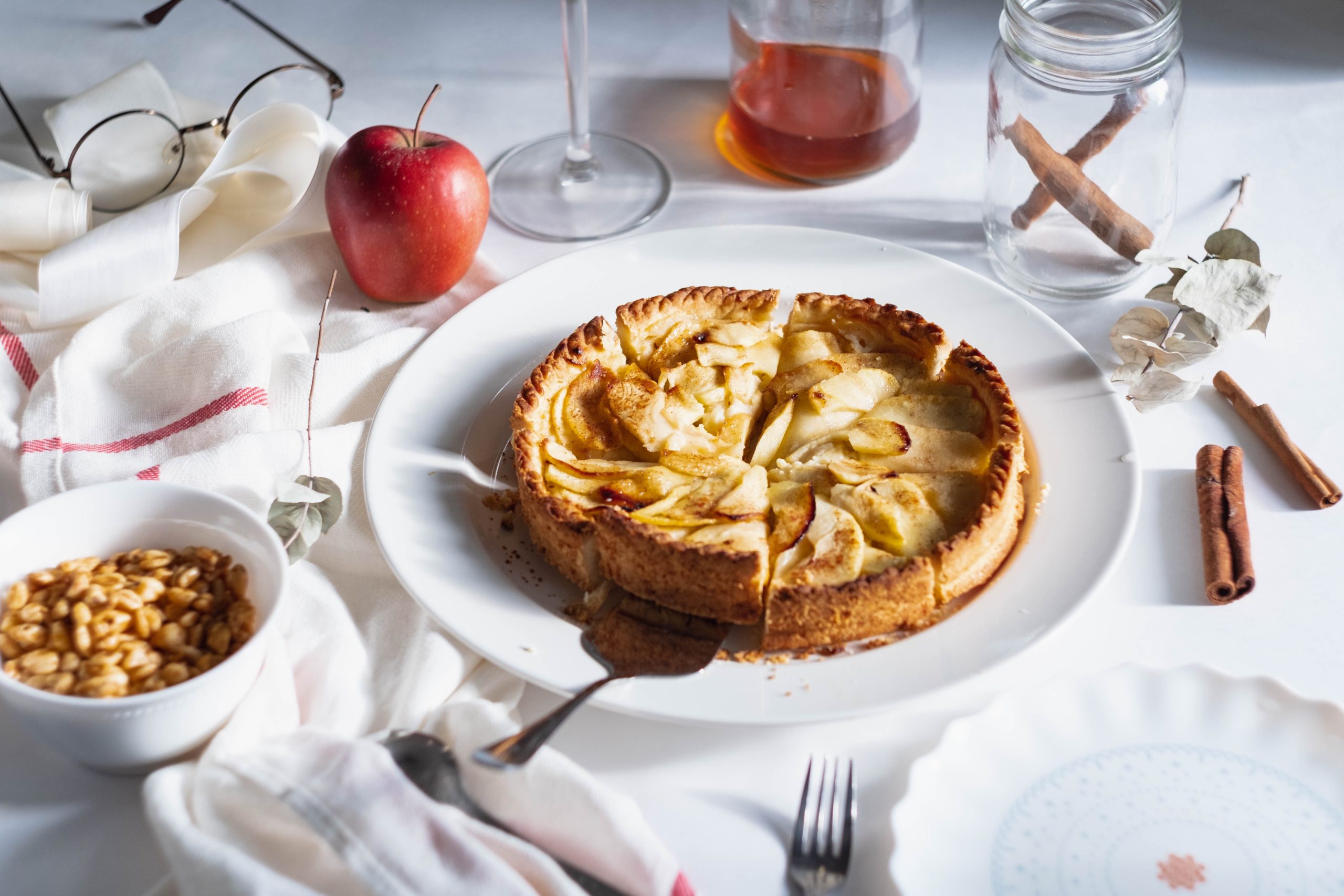 The sense of smell can be so powerful for suddenly sparking your mind to bring you back to a particular place in your memory. Refresh your space for the fall season by incorporating some of your favorite seasonal smells into your home to create that cozy vibe we all know and love!
The fall season means everything pumpkin spice, cinnamon and pinecone. Some of our go-to ideas are to (safely) light your favorite autumn candle, diffuse fall-scented essential oils, and bake your Grandma's famous cinnamon apple pie.
You can also create a deliciously scented simmer pot by adding orange peels and cinnamon sticks to a saucepan of water. Bring the water to a boil and then turn the heat down to simmer for 20 minutes or so. Continue to add more water as needed!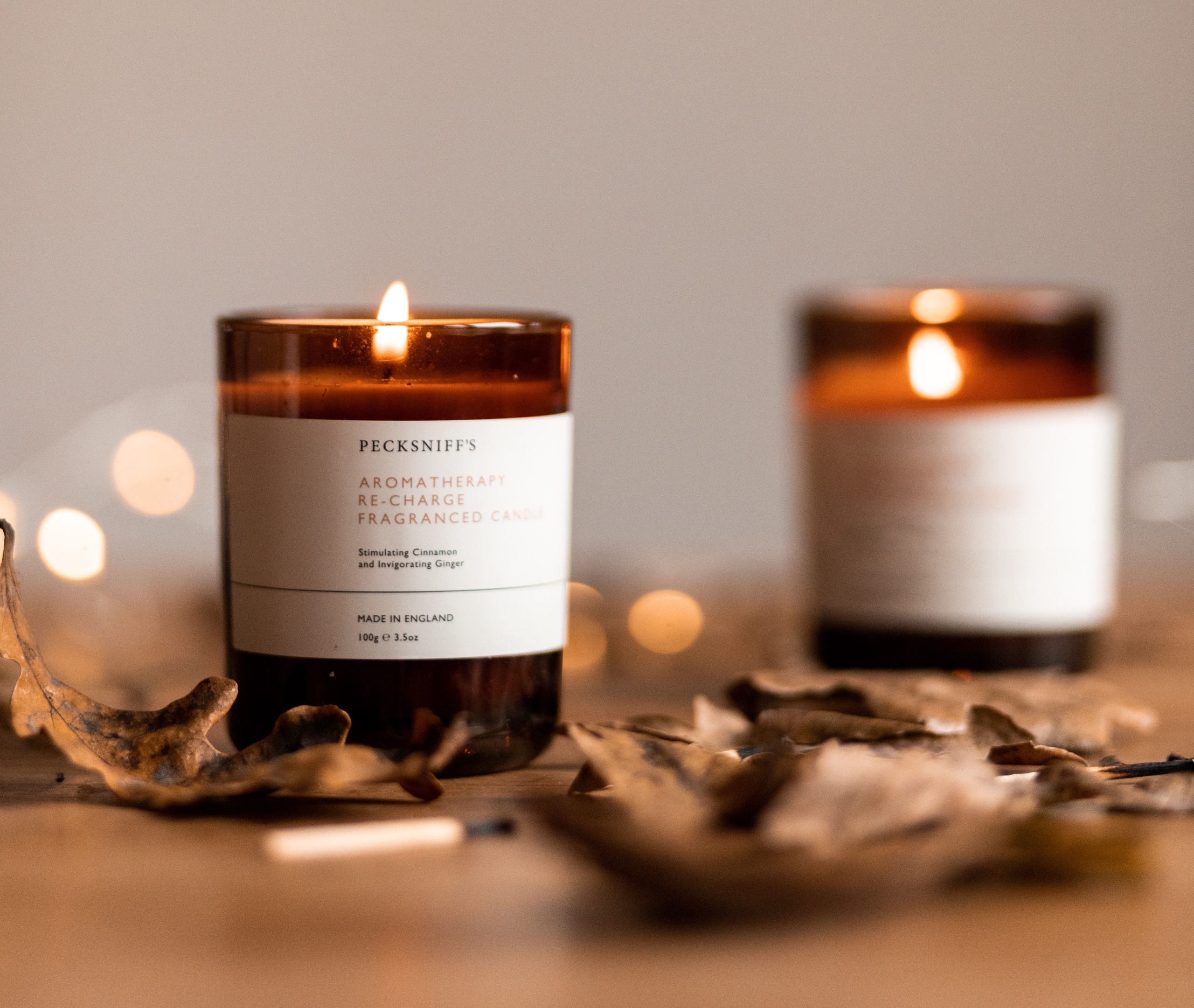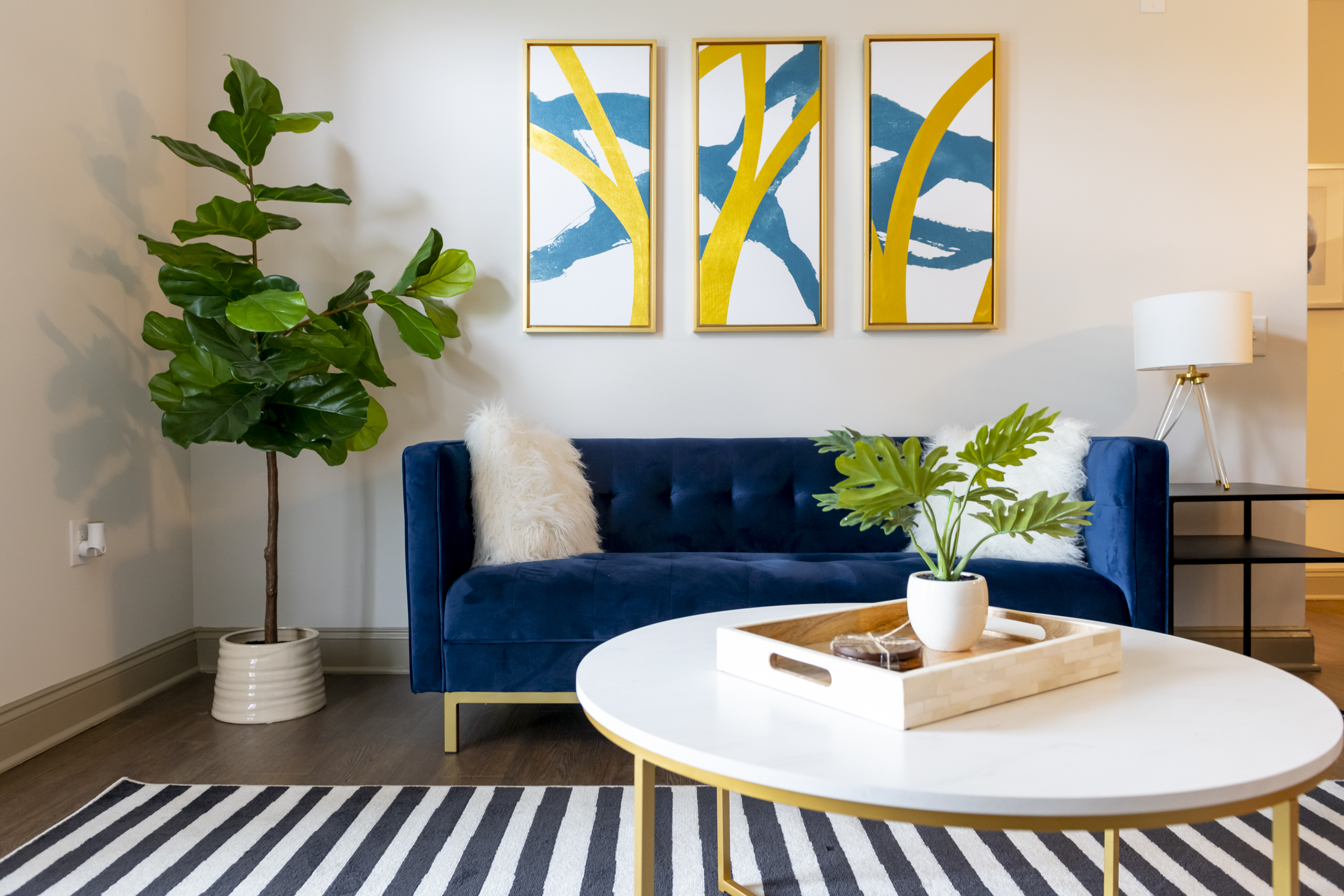 How are you refreshing your space this season?
Give these ideas a try and let us know if you've thought of your own great ways to refresh your space this season. We'd love to hear what you're up to!
Give yourself an apartment reset and refresh your home for the fall
We know how important it is to love where you live, especially when you spend so much time there! Be sure to tag us on IG with your favorite ways to refresh your apartment this season so we can see how you #evolvethewayyoulive!