Evolving in More Ways than One
We're all about evolving the way you live at Evolve Companies. Let the evolution begin as we focus our efforts on all of the exciting new projects that we have up our sleeves! March is the month for springing into action, and that's exactly what we're doing at Evolve.
Evolve Construction currently has 14 projects underway in North Carolina, South Carolina, and Tennessee—we know, that's a lot!
Located in Sneads Ferry, NC, Evolve at Stones Bay continues to be a go-to for one, two and three bedroom luxury apartment homes. In each apartment you'll find 9-foot ceilings, granite countertops, and oversized walk-in closets. Their state-of-the-art fitness center will get you excited to stay active. Be sure to take a dip in their saltwater swimming pool to cool off when it heats up this summer! Stones Bay hasn't forgotten your furry friends either. They offer an outdoor bark park that's perfect for spending time together.
But we've got a few new tricks up our sleeves—phase 3 of Stones Bay is scheduled to be open this spring which will add 60 brand new apartment homes to the community! To top it off, renovations on the clubhouse will begin this season as well.
Let the evolution begin in Hampstead, NC with Evolve Surf City! These beautiful one, two, and three bedroom apartment homes are just what you've been looking for. Get ready for a saltwater swimming pool complete with cabanas and grills, 24-hour fitness center and a yoga studio.
Evolve Surf City is a pet-friendly community—perfect for your furry friends. It's also easily accessible to major roads, making your commute as quick as possible.
Phase 1 of Surf City is scheduled to open in the fall of 2020, so be ready to snag your spot for your brand new apartment home!
Coming soon to Wilson, NC, phase 1 of Evolve at Heritage is scheduled to open in the fall of 2020! At the heart of our luxurious apartment community, you'll find a saltwater swimming pool with several grilling stations, perfect for those relaxed weekend evenings. Evolve at Heritage also offers a 24-hour fitness center with a private yoga studio where virtual classes will be available to residents!
A playground, zen garden, and off-leash bark park are just a few of the other first-class amenities you'll enjoy at Heritage. Check for updates on their website to stay in the loop about leasing!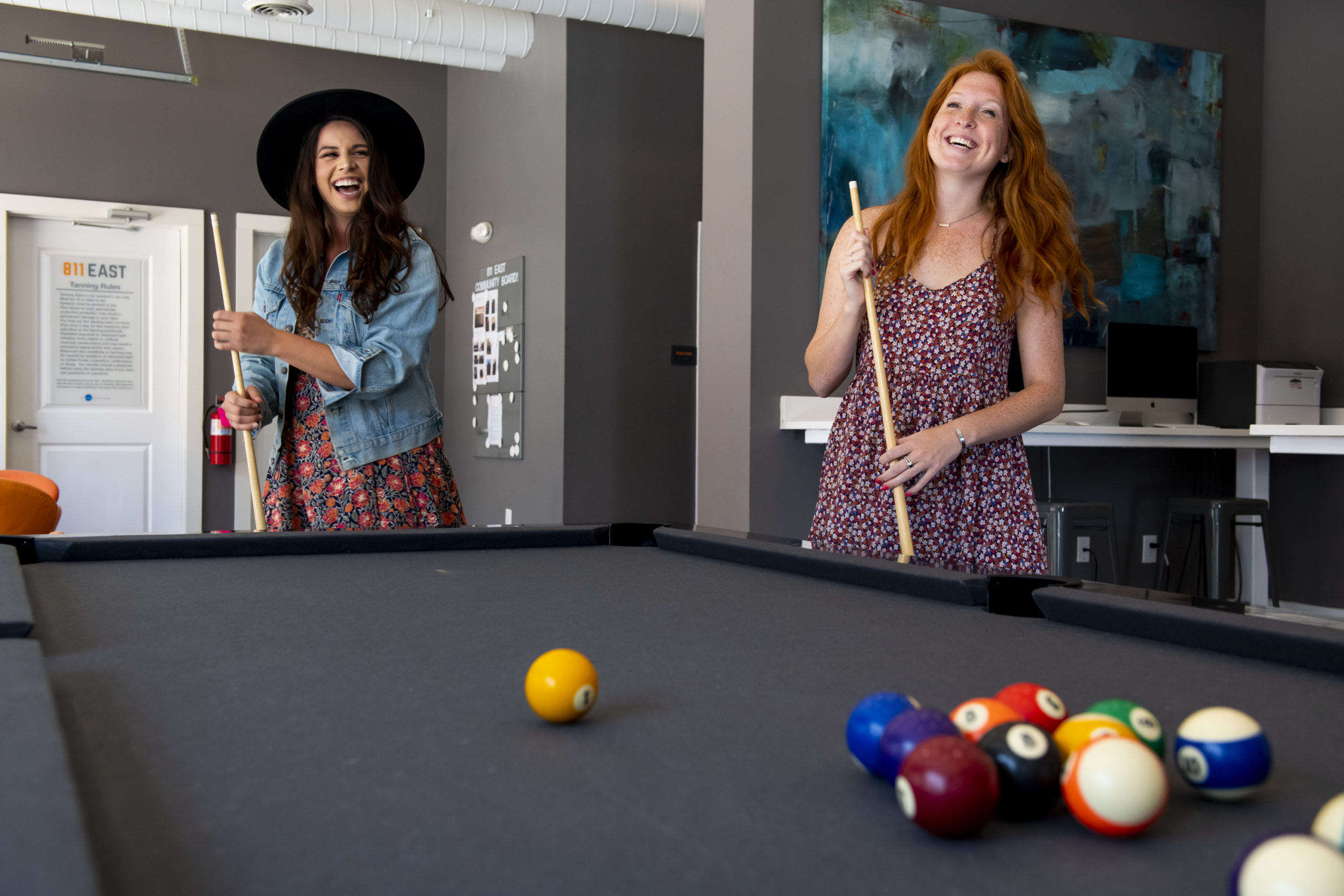 Where are you evolving the way you live?
There's no place like home—so why not turn it into a permanent vacation? If you're looking for luxurious, resort-style living that makes life fun, it's time to let the evolution begin. Where do you see yourself evolving the way you live this year?
Let the Evolution Begin
With so many incredible Evolve communities underway in 2020, we can't wait to see how things grow. Want to stay in on the action? Check us out on IG for behind the scenes updates. Be sure to tag us so we can see how you #evolvethewayyoulive!