We Can't Wait to Get Outdoors with You at Evolve!
With everything that's going on in the world right now, spending time outdoors feels more important than ever. Connecting with nature and getting the fresh air our bodies crave is one of the best ways to stay both grounded and energized.
Our first priority is keeping our communities healthy, so in an effort to remain proactive in regards to the Coronavirus, our amenity spaces are still temporarily closed.
We are, of course, all about our outdoor amenities at Evolve communities—and we can't wait to enjoy them with you all very soon! We will continue to communicate any changes in services as quickly as possible. Keep reading to check out everything you've got to look forward to this summer!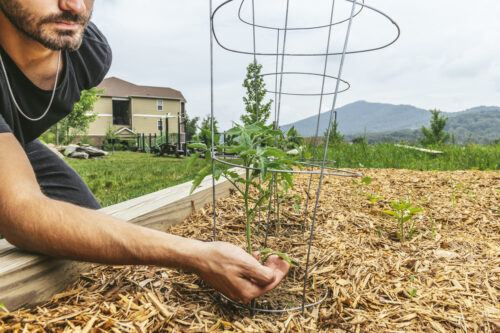 Just because apartment living means no private backyard, it doesn't mean you can't have a garden! We love making sure our residents have the gardens their green thumbs deserve. Community gardens like this one at Mountain View are a great way to spend time outdoors and get your hands dirty. We love being able to utilize freshly grown ingredients in our kitchen, and maybe even propagate some herbs to grow on the balcony!
When you're able to sink your hands into our community gardens again, what will be the first thing you'll use in your kitchen?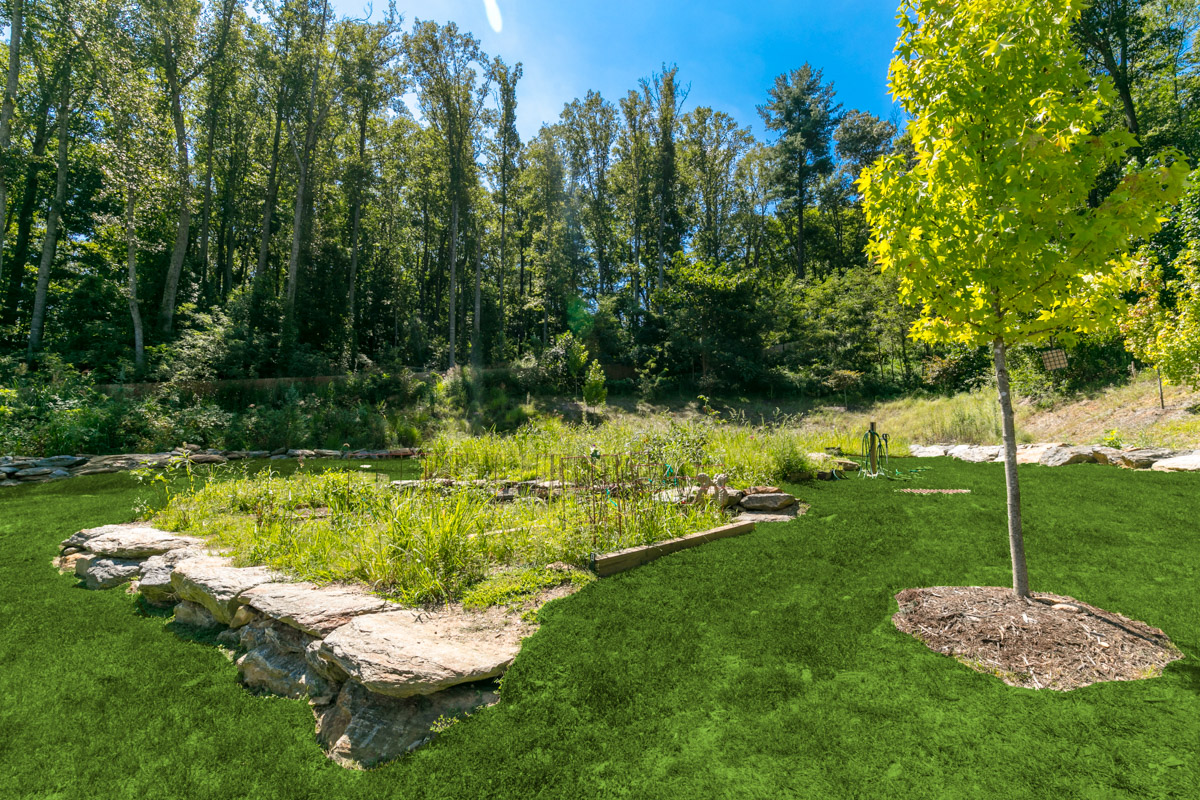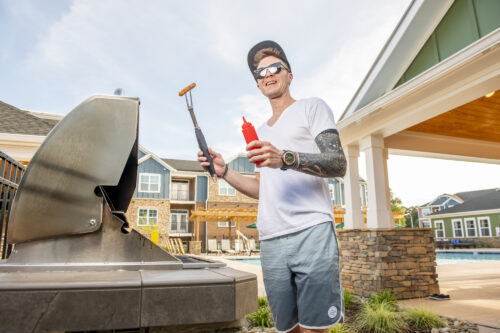 One of our favorite things to do at Evolve is firing up a community grill and spending quality time with our loved ones—and we're realizing that all the more now! We can't wait to mix and mingle with you all later this summer. Get ready for barbeque, burgers and warm nights with friends.
Outdoor Fitness Equipment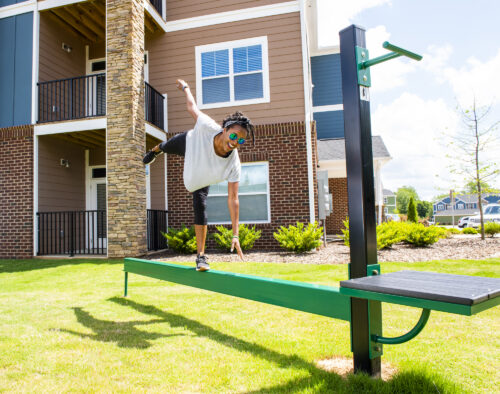 There's nothing better than exercising outdoors on a beautiful summer day. Fresh air and sunshine are major motivating factors to work up a sweat! We love offering outdoor exercise equipment at Evolve, so that our residents always have an opportunity to take their workouts outside! While amenity spaces are still closed, running or walking throughout your community is the perfect alternative to equipment.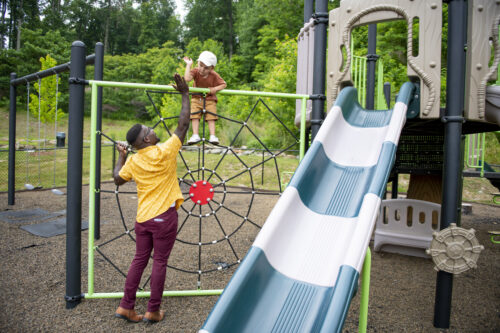 Spending time at the playground with your kids is a great way to Evolve outdoors as a family this summer! Adventure and excitement await kids of all ages at Evolve playgrounds. From giant spiderwebs and slides to swing sets and blowing bubbles, there are so many fun ways to get your family outdoors while the weather is warm! We're so excited to see you and your kids use your imaginations on our playgrounds again soon!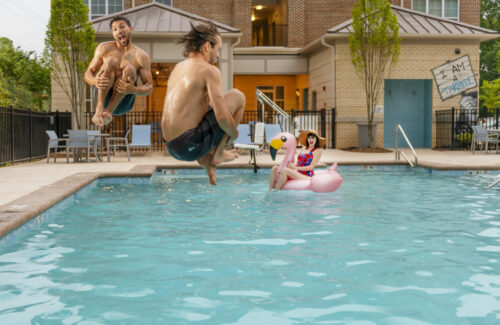 This is usually everyone's favorite part, right?! Community pools are such a great way to spend time with your family and friends and get to know your neighbors. At Evolve, we're all about pool parties with our residents in the summer, complete with food and drinks! Be sure to follow your Evolve community on social media to keep up with all the fun happenings when we're all able to socialize again!
Fur babies are family too, and they deserve all the playtime their hearts desire! Bark parks are such a fun way to evolve the way you live outdoors with your neighbors. Taking longs walks is always a great idea (especially while amenity spaces are closed), but when everything opens up again, hanging out at your community dog park will be an awesome way to meet people. You and your pup could gain a new friend!
The best part of evolving outdoors this summer? You don't always have to be on the go! That's right—we love offering outdoor living spaces for our residents to spend time, so that they don't always feel like they have to be doing something to hang out in the fresh air. Relax with a good book or play corn hole with friends at 1701 North. Take some time to slow down and enjoy!
When your favorite hangout spots in your community open up again, what's the first thing you'll do?!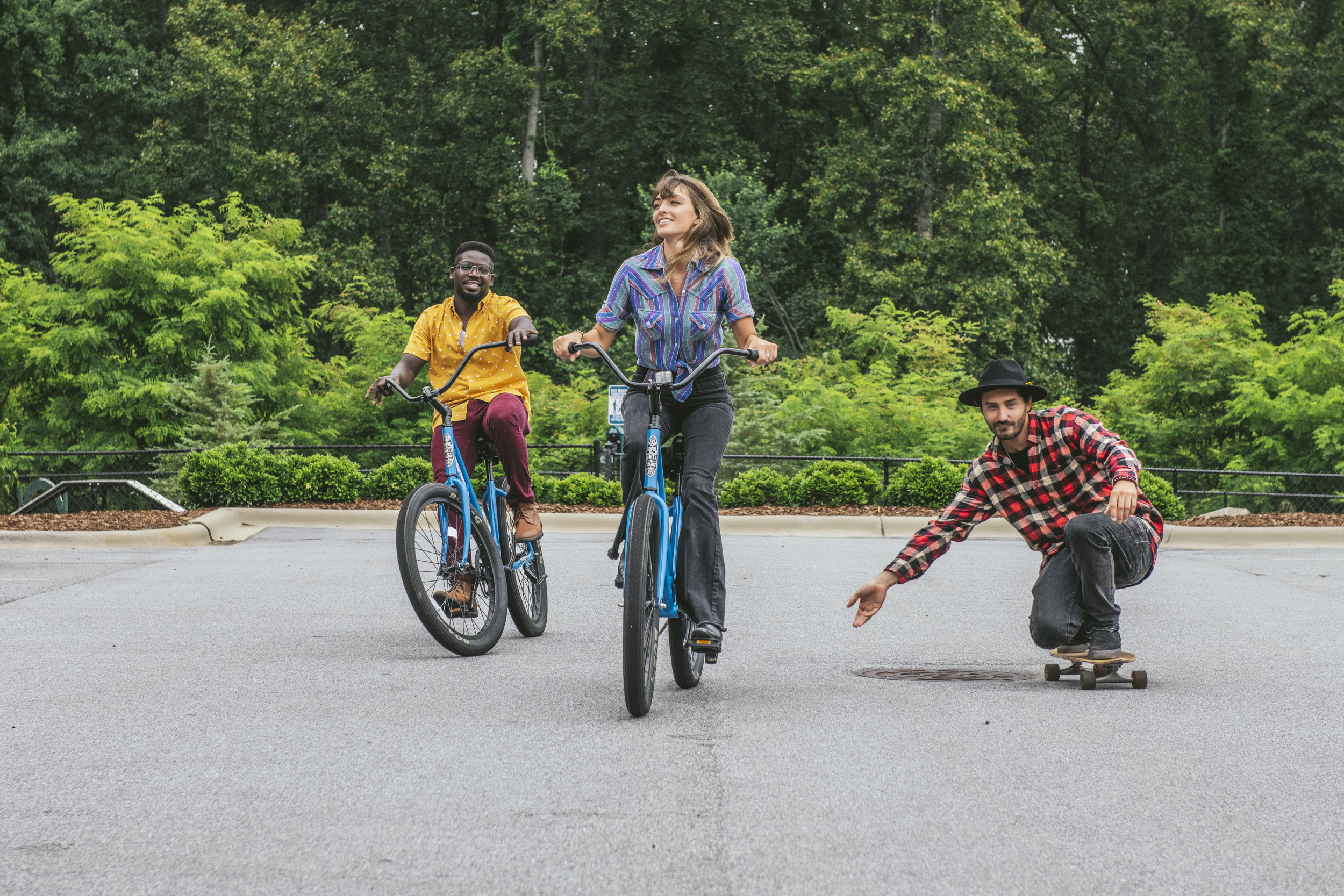 How are you planning on evolving outdoors this summer?
What's your favorite way to spend time outside? Are you into activity and adventure or are you more of a recharge and relax kind of person? Let us know in the comments!
Evolve Outdoors with Us!
We would love to see how you're evolving the way you live outdoors this summer! When you and your loved ones are reunited and able to spend more time together, be sure to take tons of photos so we can see how you're enjoying outdoor amenities at Evolve. Tag us on IG so we can see how you #evolvethewayyoulive.